Dear Members,
With few steps you can enhance your phone experience with
One Hand Operation +
You can simply download the app from Galaxy Store
and enjoy the new gestures experience.
First you have to open the app and assign your favourite gestures settings, like the Size of the swiping handle,hight, colour etc...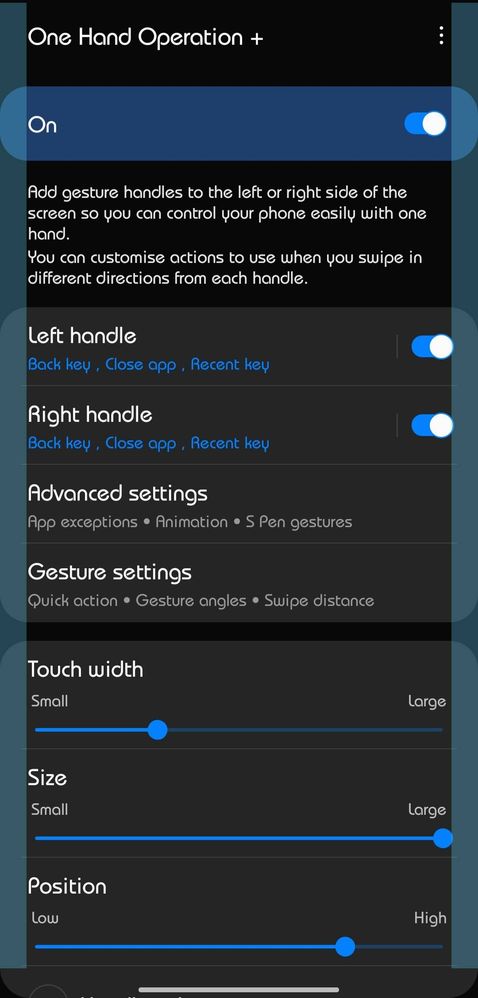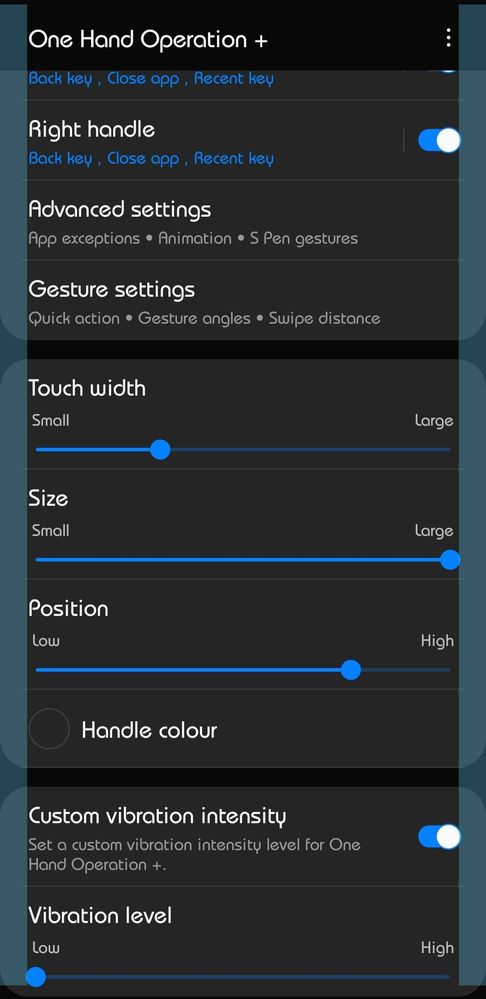 Then you can assign different actions type for each swipe direction (Up, right/left, down) for both right and left handles.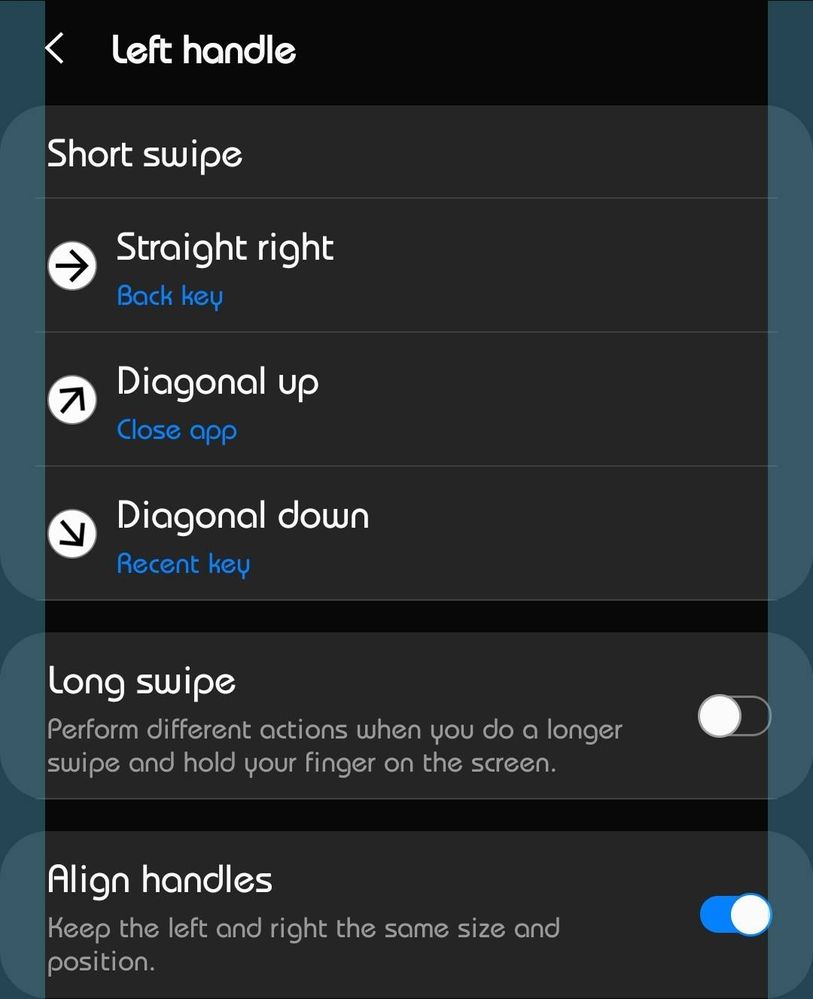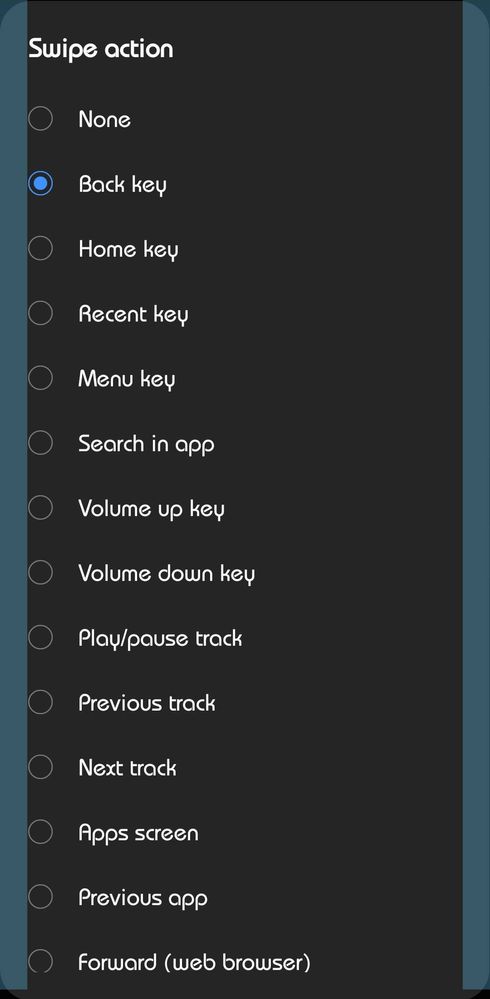 And finally you can choose your favourite animation type
and colour.
Now you can start to enjoy the new gestures that will change your way of using the phone

🤗
This is an awesome tip! Thanks for sharing Ambassador!