Contest Ended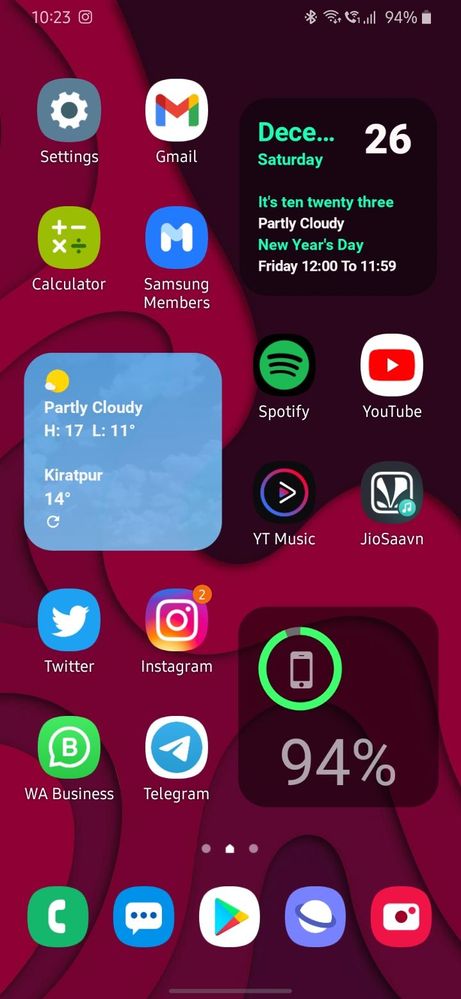 Here is the Post, So Yo hey friends Now Contest is Open as usual You can Post all your Unique HomeScreen Setup in comments.
Best will choose randomly and Winner will the Exclusive wallpapers.
.
Any one can enter and you can use any Smartphone there no restrictions on setup.
Winner

🥇

will announce

📢

tomorrow between 12 to 1 pm.
Be Safe and Happy Holidays to all of you.
Don't forget to hit

♥️

if you like my Setup
My Setup :-
KwGT Pro
Wallpaper is exclusive will Provide tomorrow.
Also If you don't want to Pay than I will provide IOS 14 Widgets for Free tomorrow giveaway.
Yo what's up everyone Time of announcing

📢

winner

🥇
Vocal4local EL5
PratikGoswamiPM AL6
Jaeger_Rutger AL2
Ashish2002 AL7
Wow I have to choose 3 but you guys have done the great setup.
Congratulations

🎊

to all 4 winners.
And Thank you all other friends for participating.
Who are not choosing yet don't worry try your best as I will back again on next Saturday with some more Exclusive setup.
.
For Winner Kindly DM me at Twitter @yash_developer so I can provide you the links.
Congratulations once again
🥇
📢
🎊
🎊
🎁