Options
Mark as New

Bookmark

Subscribe

Email to a Friend
As we got September security update i clean flashed it using odin and here is my review of it...
1. Restarts :
No, i don't have any restart issues as of now.
2. Hotspot :
Still good no issues in connecting my laptop and pc.
3. Display :
No display or brightness issues
4. Charging :
It is taking 2hrs 40-50min in cable charging (0-100%). No heating issues while charging.
5. Network issues :
Yup.. still there. Same airtel and jio giving min 16mbps in other devices at home whereas i stuck at in kb and max 4mbps (rarely).
6. Heating :
Funny think i didn't have heating while gaming but when using Instagram and discord i felt mobile is getting warm.. mobile gets too hot when using data ofcource due to network issues.
7. Battery backup :
Here my usage is like 3hrs normal gaming (Wcc3 includes online 1hr), Insta, WhatsApp, discord and other streaming like YT, Hotstar etc this is the SoT i got
👇
👇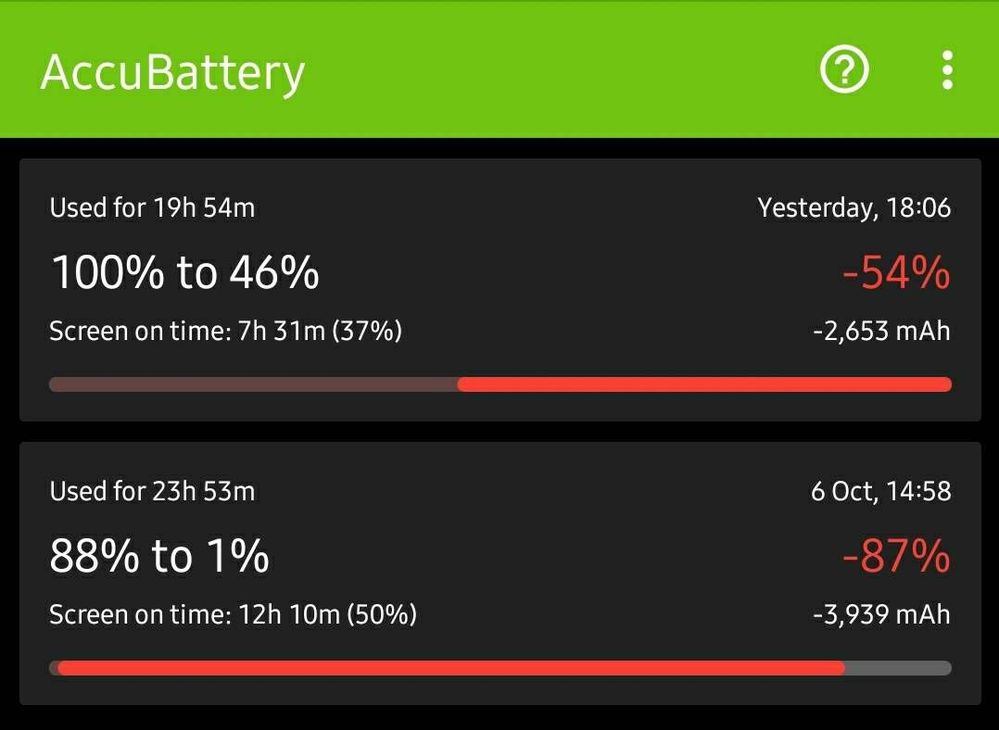 After update battery needs calibration so i charged in switchoff mode thats the reason you are not seeing charging stats in AccuBattery.
Deep sleep overnight drain is still same 3-4% .. before july update it was 1-2% .
8. Connectivity :
As i said i don't have issues in hotspot but i used to have WiFi and BT issues.. wifi reception is slow all devices getting 50mbps BB speed where i get around 20-30mbps only. Still same. But BT was getting disconnected frequently while connected to headsets and buds. This BT issue fixed now. Watched a movie for 3hrs and not a once BT disconnected.
9. DRM issues :
Seems DRM issues fixed now for Netflix and hotstar.
Only prime app has issues now i contacted them and 4 out of 5 executives said next update of prime app will fix it. Hope it will.
10. Device care :
Idk if its a bug or a glitch on 6th oct i played wcc3 for 2hrs you can see it here
👇
👇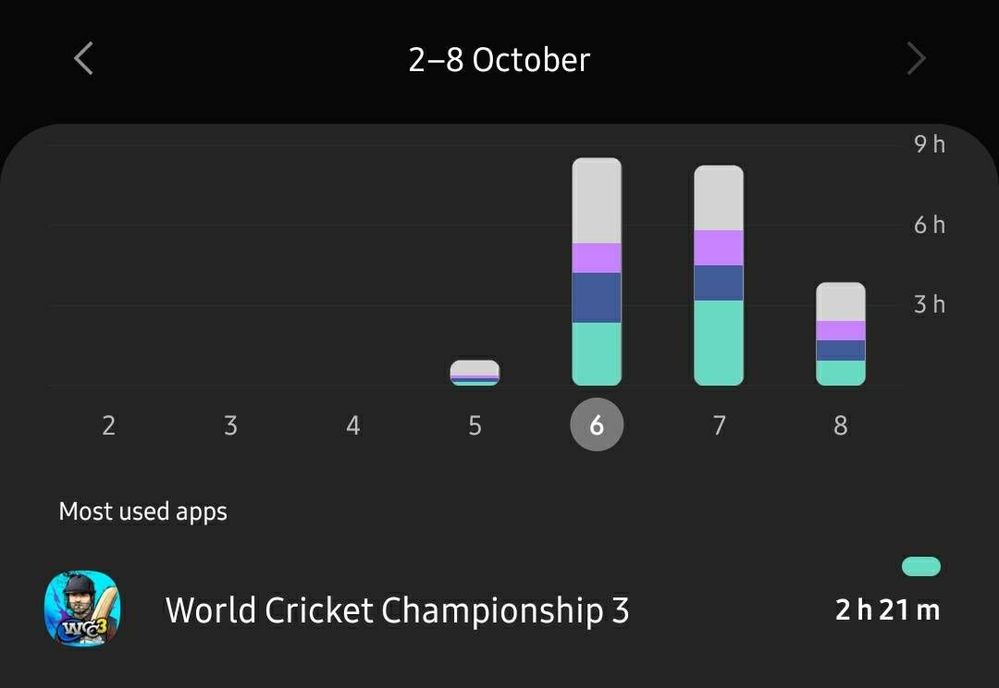 But the same app is not shown in device care
👇
👇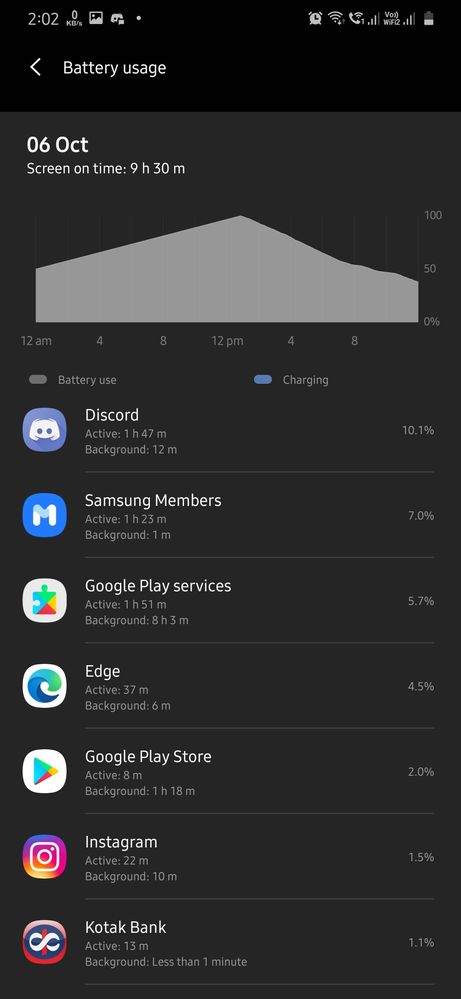 11. Camera :
I don't see any improvements or any new issues in camera.
Conclusion:
No major issues you can update without any worries..
🙂
🙂
These are my observations do mention in comments if i miss anything
🤗
🤗