I got a new software update of 1292.01 mb in my Samsung galaxy m21. is all okay in this update?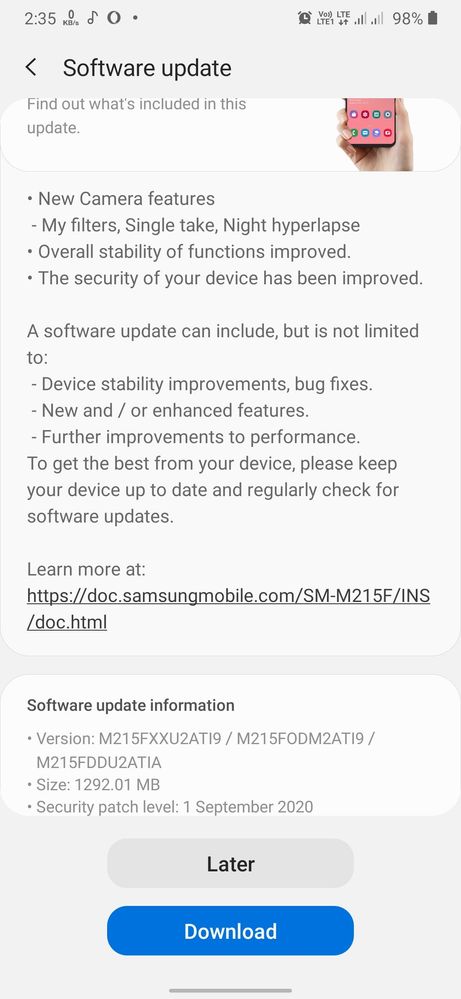 M 21 is a lits of problem
From. Day 1 I faces problem.
Wheni download my contacts, after downloading contacts were disappeared slowly reducing.
After soft wear update 1st time, my applications not work.so I hv to formate my phone
2nd time when update software, my dual messenger gives me problem. Download file not opened.contacts in messenger not showing name only no. Showing.
I made 2 time format at service center & after this they changed my motherboard. After this my Robles are as it is.
Very much worst quality mobile.
My mobile in warranty then also I sold this mobile yesterday & take new mobile of other company.