Options
Mark as New

Bookmark

Subscribe

Email to a Friend
I have bought my Galaxy M51 phone in April 2021 from an authorized dealer, and I had no issues for the first month, using One UI 3.0 Android 11
Ever since I updated My phone to One UI 3.1, my handset does not recognize any SIM from my provider , and the above mentioned SIM cards work without any issues in my friend's Galaxy A20, Android 10, One UI 2.0 interface.
I have tried clearing cache in SIM Toolkit Manager, Reset Network settings, even completed a Factory reset, but issue still persists.
The provider's SIM Toolkit "airtel live!" , is installed automatically, as soon as I insert the SIM cards, but the UI does not detect any SIM, and remains in Emergency mode, and I keep getting "No network detected" when I try to place a call.
I am not even able to use the SIM Manager Options, as they are locked for some reason, also the WIFI calling feature has disappeared from all of the interface.
I receive many important calls a day, and this issue is forcing me to incur severe loss of productivity, as I have to use my SIM in a cheaper Tizen device, which is the only other device that I own, and sadly I am not in a position to buy a new device.
Kindly resolve this issue, Samsung.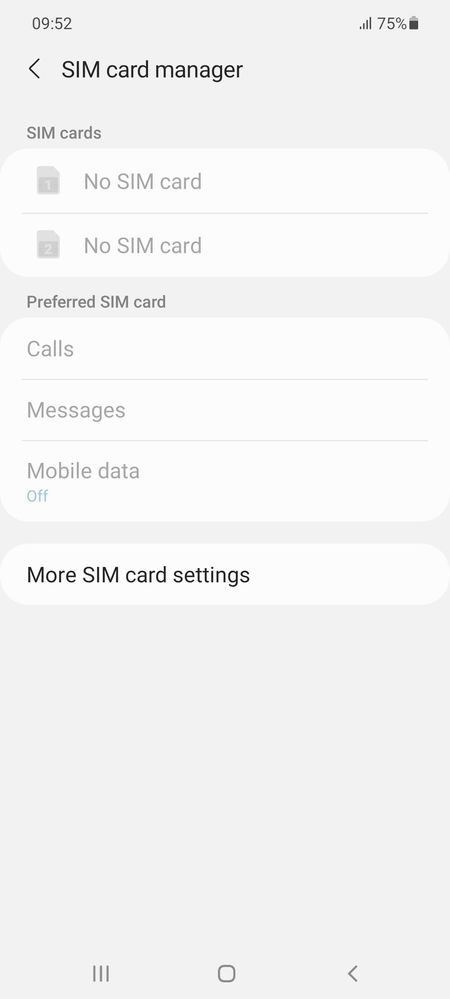 SIM card not detected in my M51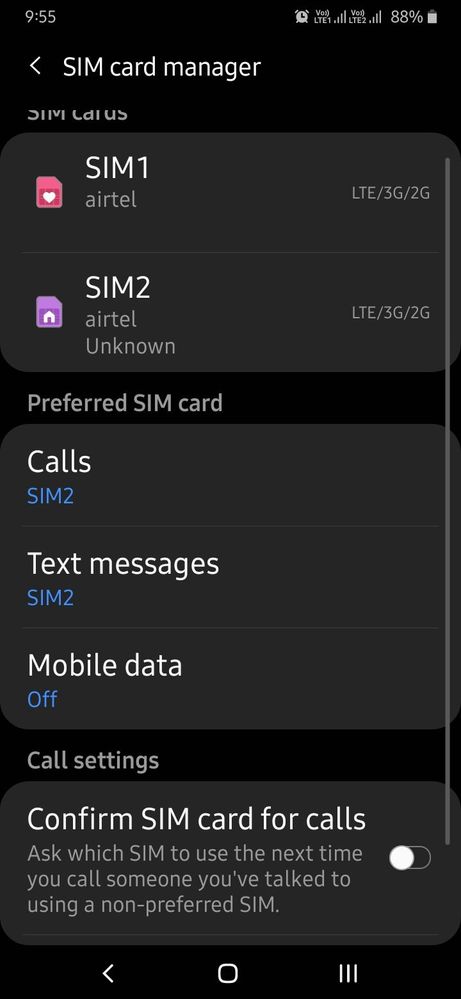 SIM cards detected in A20