Options
Mark as New

Bookmark

Subscribe

Email to a Friend
Hello. why cant i upload whatsapp profile pic from gallery itself in my j7 prime 2017? Like in other phones by choosing pic in gallery and using " set as profile picture " option for whatsapp? which i am not getting in j7prime. Every time i need to upload a pic by going to whatsapp and selecting from there bt not directly from gallery?
please , need a suggestion ?
Options
Mark as New

Subscribe

Email to a Friend
when selected " set as profile picture" it navigates to contacts but no whatsapp option available in gallery options?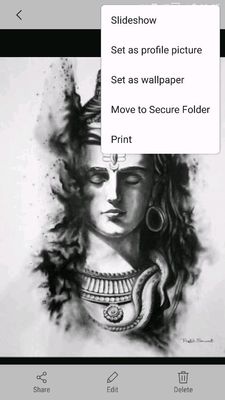 Options
Mark as New

Subscribe

Email to a Friend
no solution its a builtin feature
Options
Mark as New

Subscribe

Email to a Friend
Thanks for being with Samsung and sharing your concern. We would like to inform you that this is default feature from the Samsung and it may be vary on different Version of OS.

Be sure to hit ♡ when you find an answer that works for you. For Further assistance, you can get in touch with us via Live Chat option by following- http://livechat.support.samsung.com/Customer_new/IN. You can also connect us via Samsung Members web community by following mentioned url-https://community.samsungmembers.com/en_IN#/