Options
Mark as New

Bookmark

Subscribe

Email to a Friend
First of all I am not targeting anyone so don't think like that.
But fact is fact.
Here few people when facing any issue like
Heating
Battery drain
Lagging
Then blaming to FOTA update through data or wifi.
And suggested
1. Smart Switch
2. ODIN
SO first come to smart switch which is also creating problems, and who recommend is agreed on that. So no full proof that is best way'.
so now come to 2nd option ODIN
Which is samsung official tool but samsung never recommend us.
The reason is if during update any mistakes happened then your device can brick.
So no doubt it is good but not for any individual person, however if you have a computer and you have a great knowledge, about it then can do but not recommended
But this is not for all user.
Now 3rd point of them is go to service centre so tell me is it possible for anyone to go service centre to get update every time. And pay 236 everytime.
Now they blame FOTA updated which is recommended by samsung itself.
So decide you guys which is good.
See attached image
That proof smart switch is not the best optipn at all. Which he agreed
AND odin is to risky if you are not much aware of it.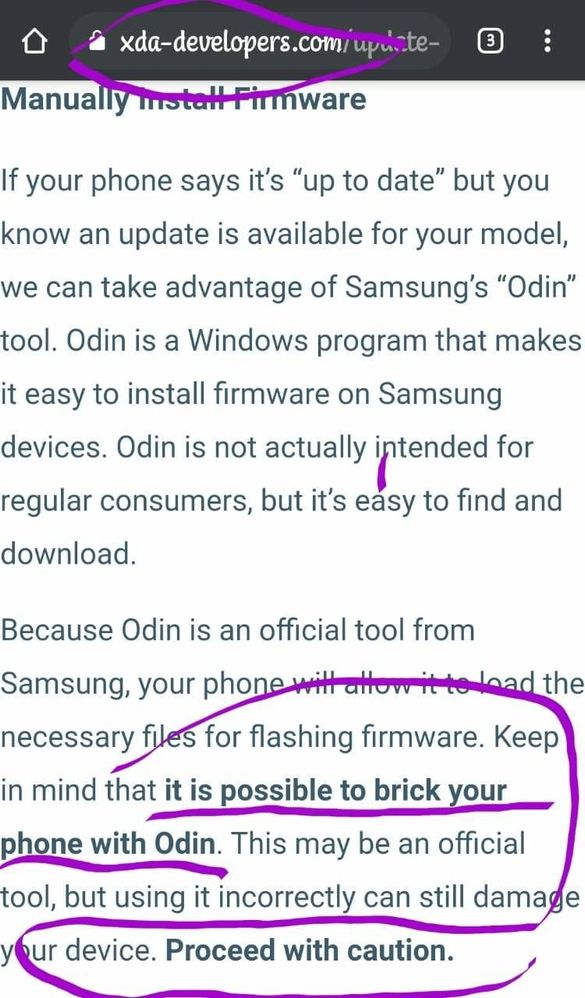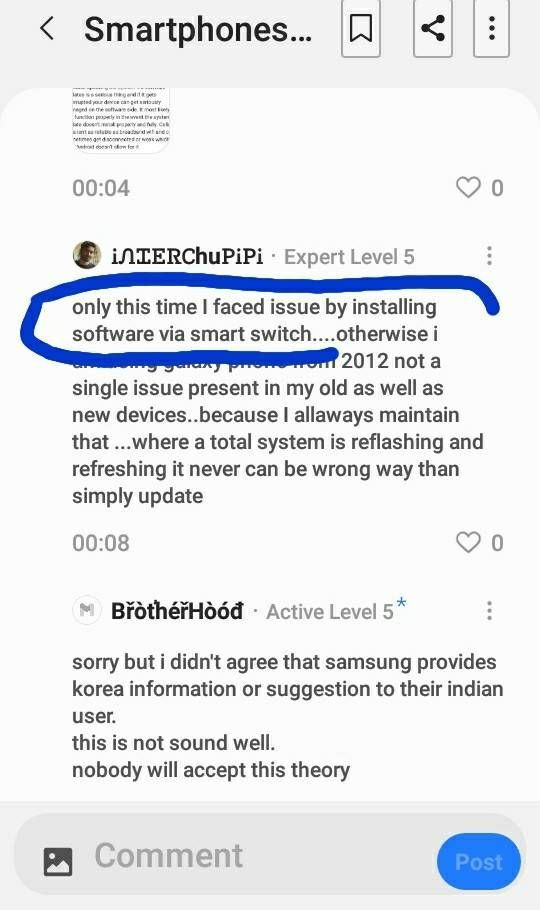 Options
Mark as New

Subscribe

Email to a Friend