Options
Mark as New

Bookmark

Subscribe

Email to a Friend
Few days back I was just alone in house. It was 7 in morning & it was tea time for me. I know how to make tee so I make it!!
But when i see tee was boiling i notice something is not good in it, I thought maybe i had putted more tee , or maybe i had putted less milk than needed for 1 mug of tee. I ignore everything , and finally put it in mug, but it was smelling really bad,it was not smelling like what tee smells
😅
plus it's colour was not making me to think that im making tee. Also strange things just comes in 'Chalni' . So I decide not to drink that. And finally put that in sink.
In the evening when my sister arrives ,i show this pic to her, and ask what was wrong in it, can you tell me... "Tune phate hue doodh ki chai banai hai "
😆
she replied. And i was like its out of course for me yo detect doodh is fata hua or not lol.
Thank God that that i even didnt drink plain milk at that day.
Thanks you women for making me to learn another good thing in life
🌹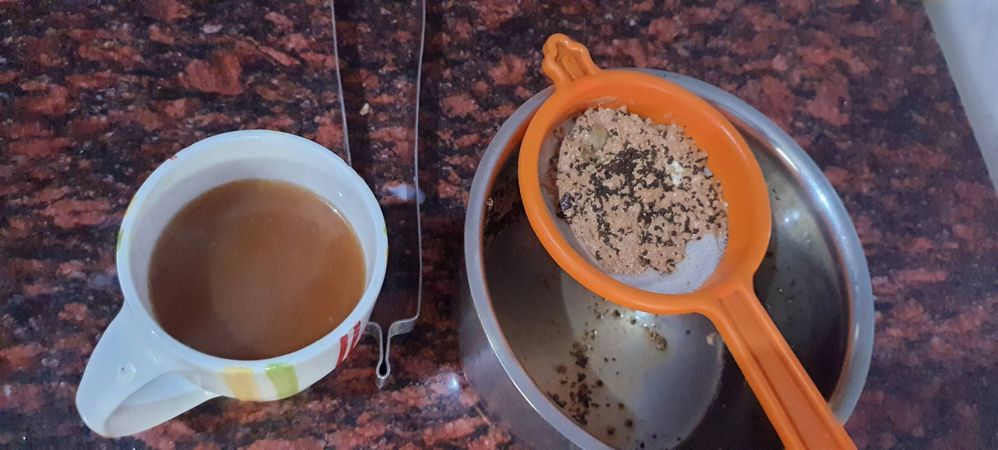 Options
Mark as New

Subscribe

Email to a Friend