Options
Mark as New

Bookmark

Subscribe

Email to a Friend
Kindly see the below photos and read my lines one by one in order.
During summer, we follow the habit of keeping water for birds in open pots/plastic jars/dabbas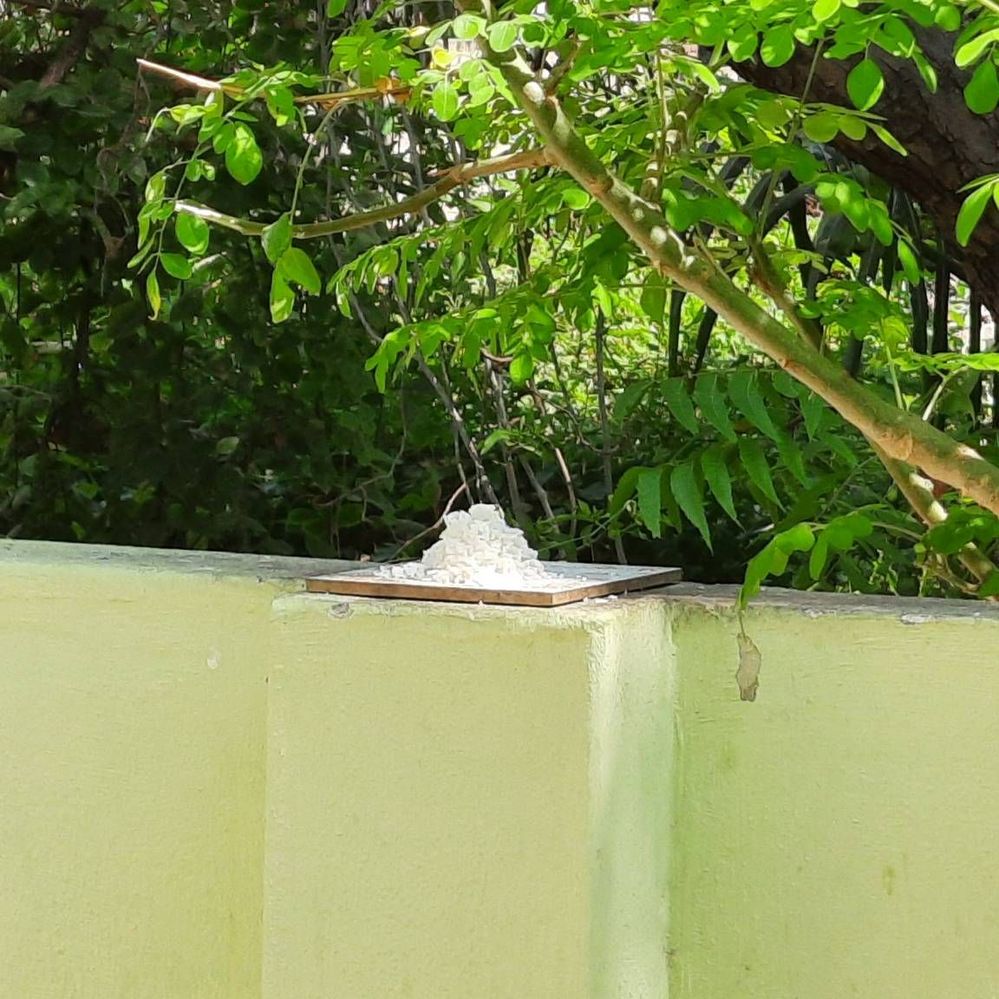 For the first time, we kept some handful of curd rice to check and see who is coming to eat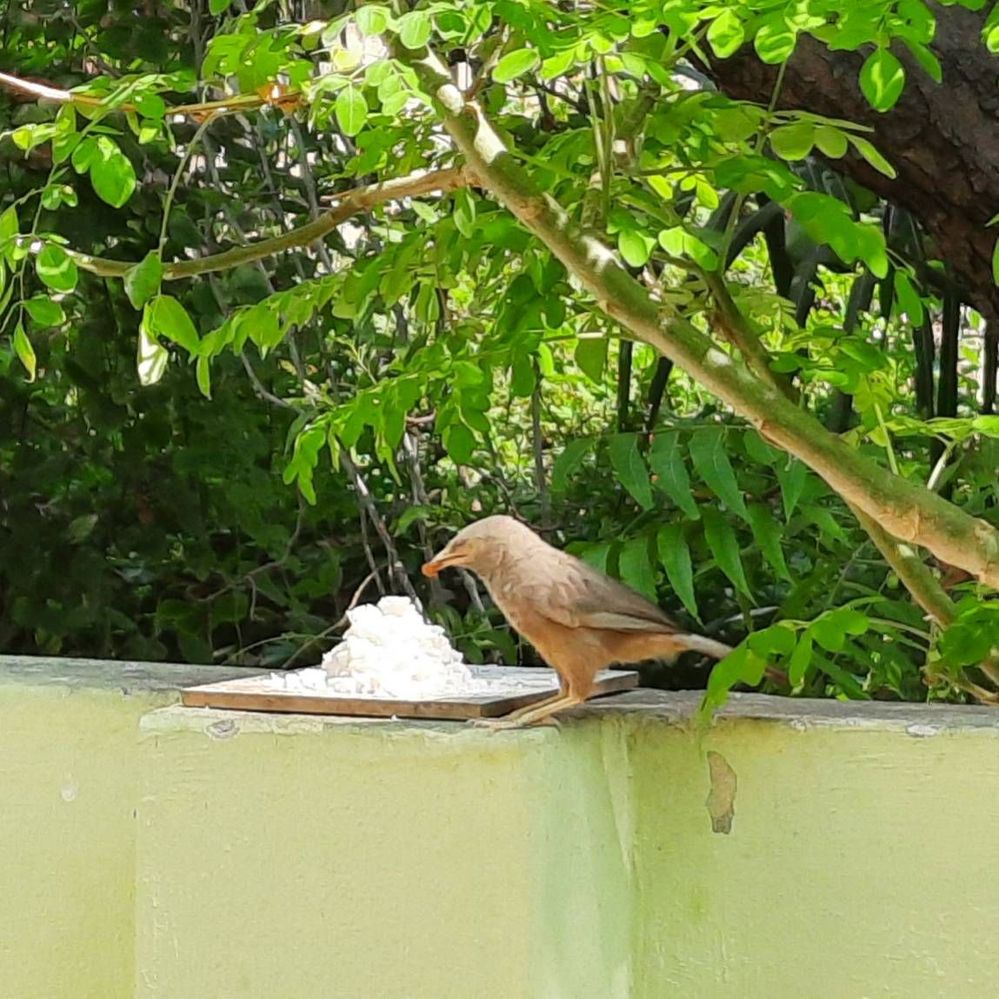 First a bird came (already mouth filled with some other food). It thought for a moment and decided to go nest.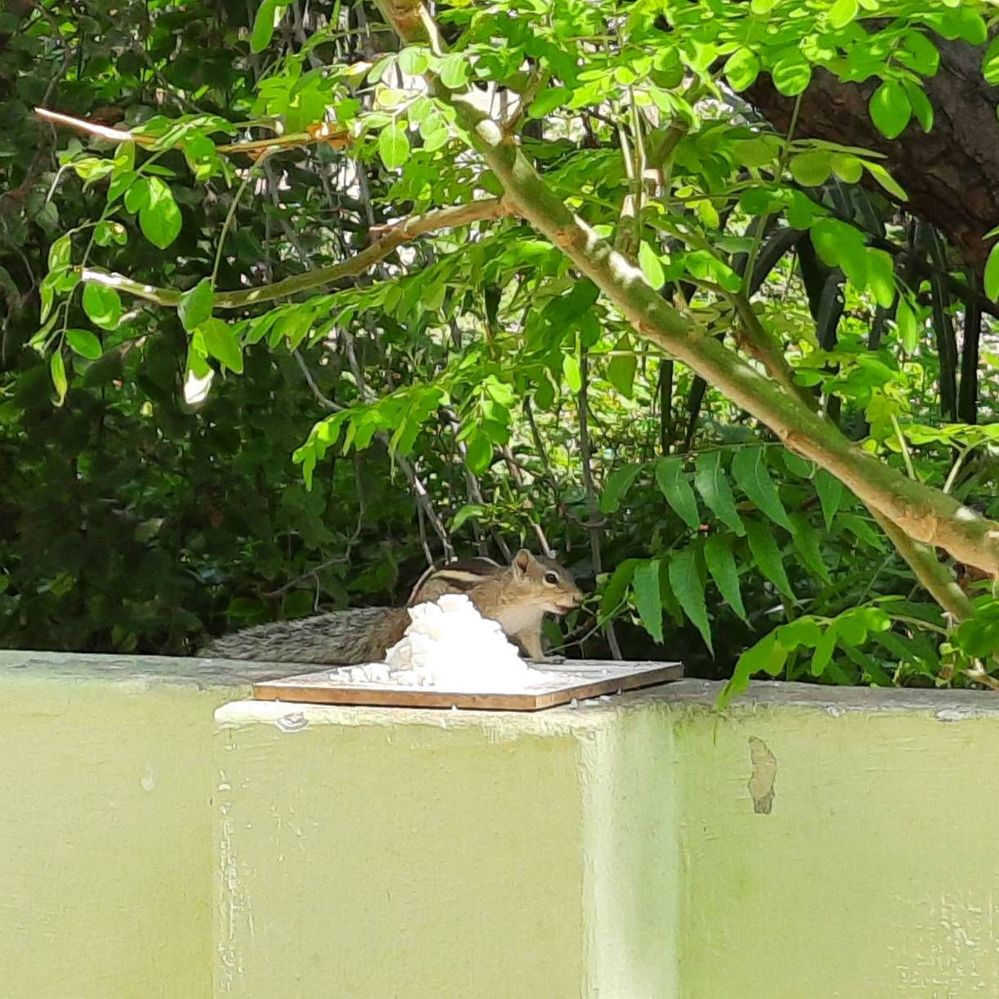 Then our hero entry.. Squirrel came, saw the food and looked happy. It made an unique sound (to call his fellow squirrels I guess)
But he can't wait until they come and started eating it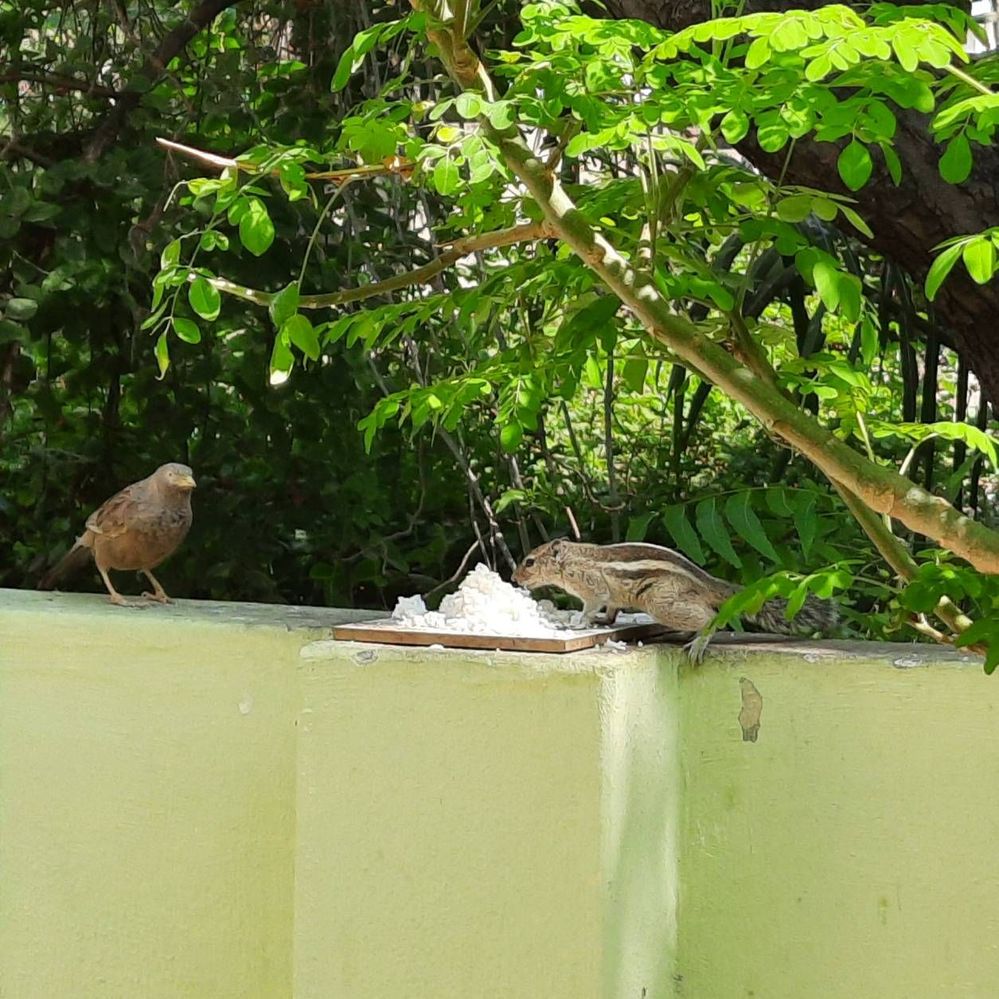 After keeping the food safely in nest, that bird came back and saw squirrel (competitor). It stays few inches back to see how squirrel responds.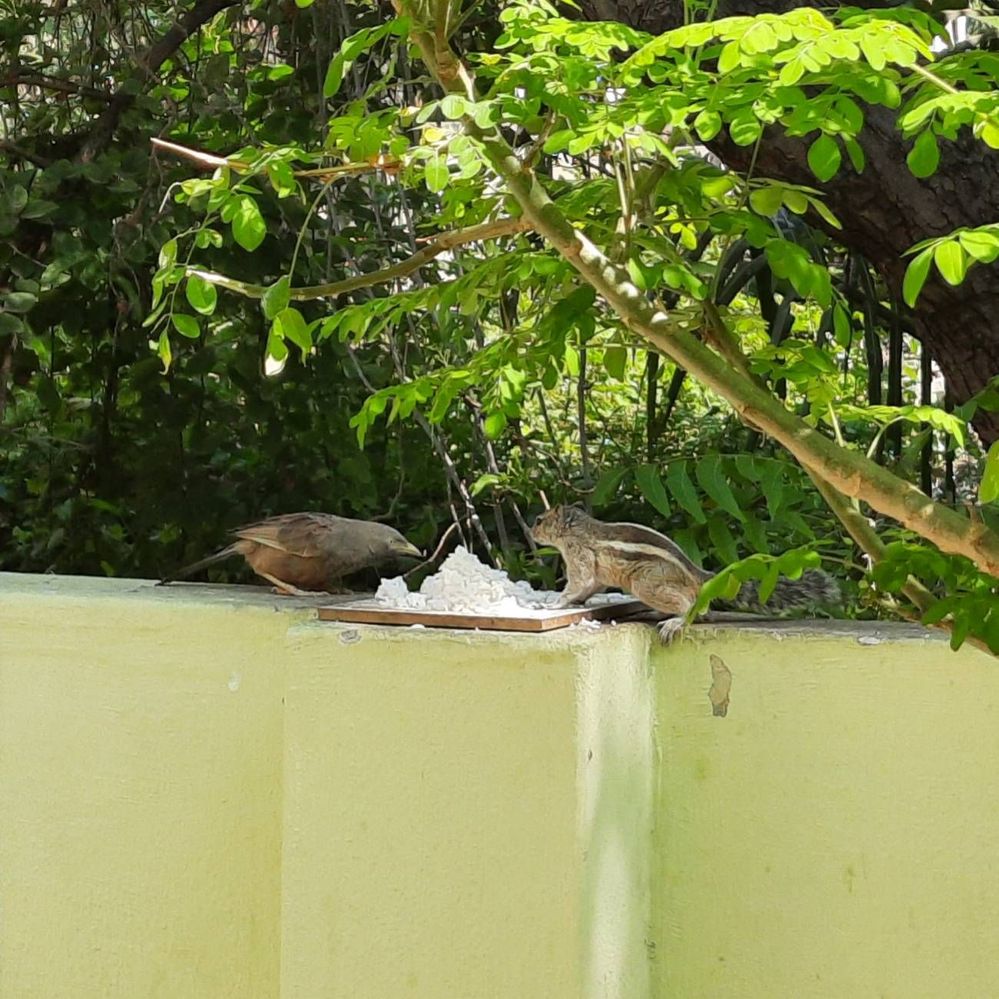 Luckily our hero invited the bird and asked her to take food.
Without any hesitation the bird also starts eating
In few minutes, bird felt its enough for her and said 'Thanks' to him and flew back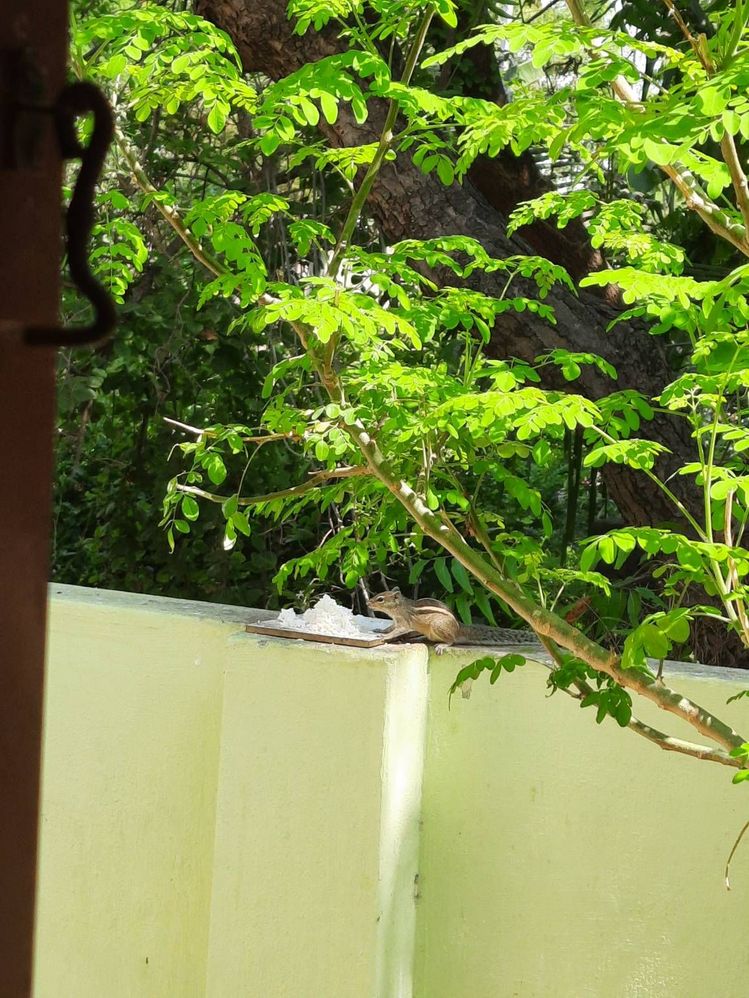 Squirrel felt alone and don't know how to eat all food without wasting.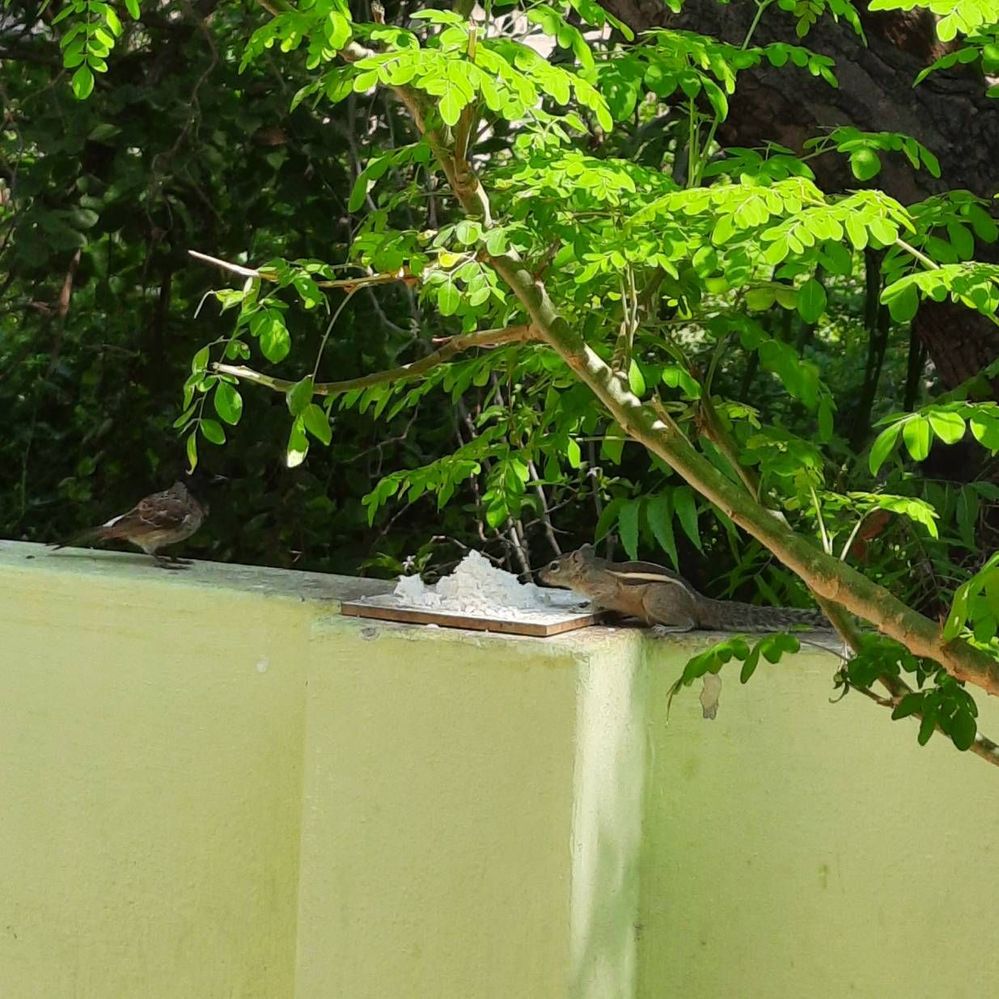 Within a minute our hero got a company from one more bird
Bird2: May I?Squirrel: don't be shy bro
Bird took the large quantity of rice in single shot and Squirrel surprised

😮

about it
Ok let's have a competition who is eating more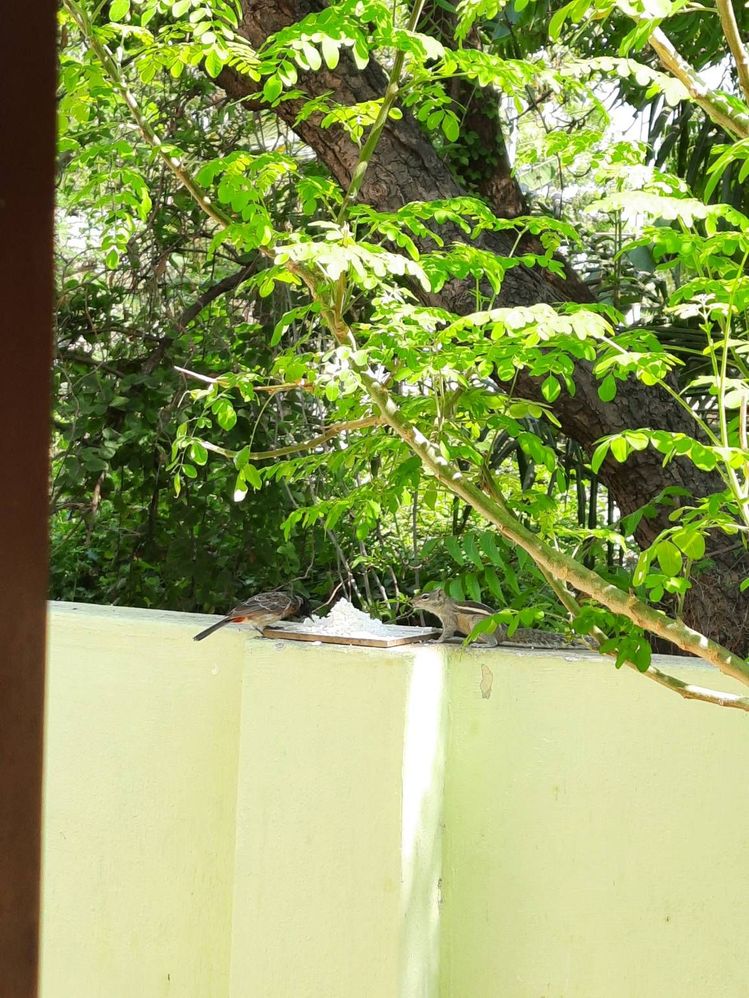 Bird2 got tired and started eating slowly
Bird2 left and squirrel all alone again

😢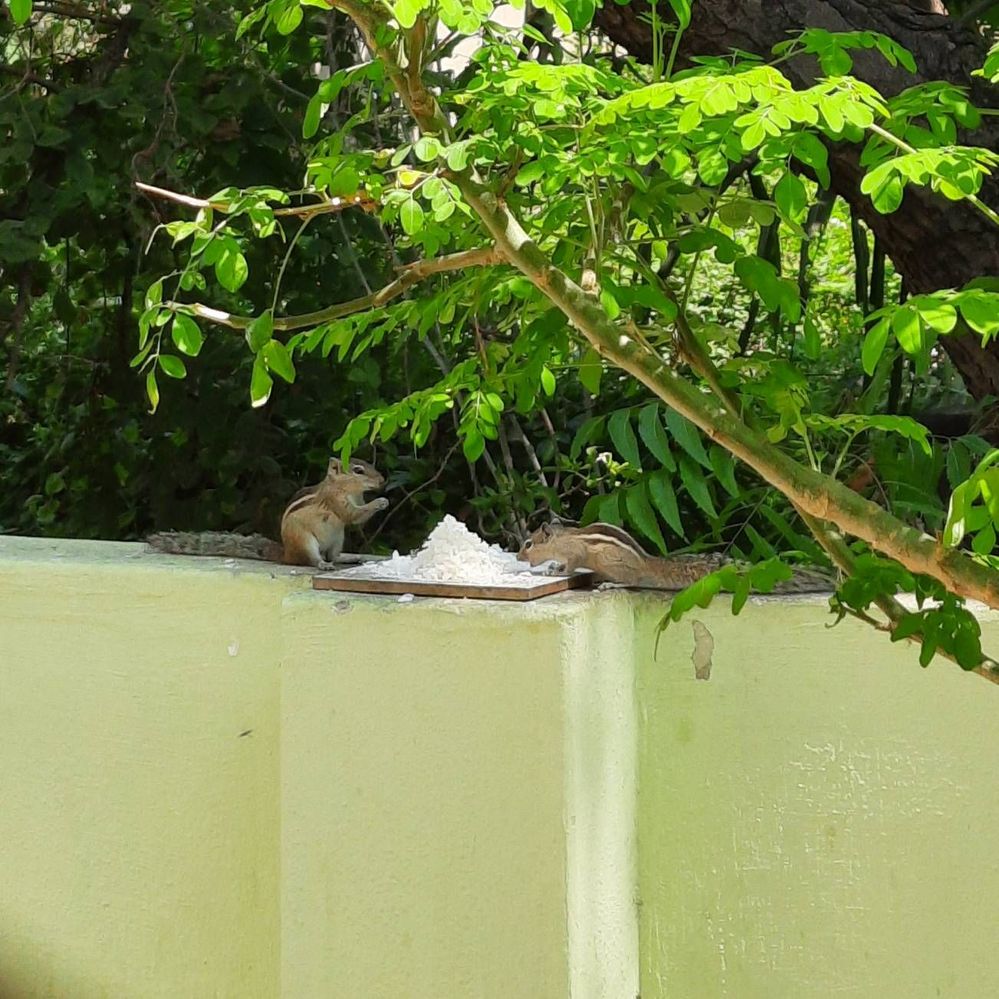 Finally Squirrel 's dosth (close friend) joins the party
Our life is a mixture of happiness and sorrows. Be remember nothing is going to stay with us long in our short term life. Let's be kind and help/share others like what our hero did here.
Note: All photos are taken in 4x zoom and so the photos are not quite clear.