Options
Mark as New

Bookmark

Subscribe

Email to a Friend
How to click water drop pictures using any galaxy device?
Here are some tips which I follow while clicking these kind off pics.
This is what you will need:
Tripod
Syringe
Glass of water
And ofcourse, your phone
[ Note: This pic isn't as good compared to the previous water drop pic I had posted a few months ago which I clicked using galaxy S9 plus. The reason I'm still sharing it is because I wanted to show you all that you can do it with any device.This is a bit noisy, the reason is because I have shot it indoor.I would recommend to try this shot outdoor in good lighting conditions.]
Here is what we need to do:
Set up your phone on a tripod and keep a glass of water infront of it.
Next, using the pro mode set the focus to a point where you want the drops to fall.
Now, using a syringe slowly drop water into the glass which is filled with water, exactly at the point where the focus has been set on the phone.
Timing is very important, so make sure you click at the right time when the water drop hits the water surface.
What I did was, hit the shutter button as soon as the water dropped from the syringe. Don't forget to use a high shutter.
This is not an easy task but not impossible.
So, if you don't get it at your first try don't lose hope but keep trying.
It takes hundreds of shots to get one perfectly.

Shot on Samsung Galaxy A72.
F1.8| 1/750s| ISO 400| Manual WB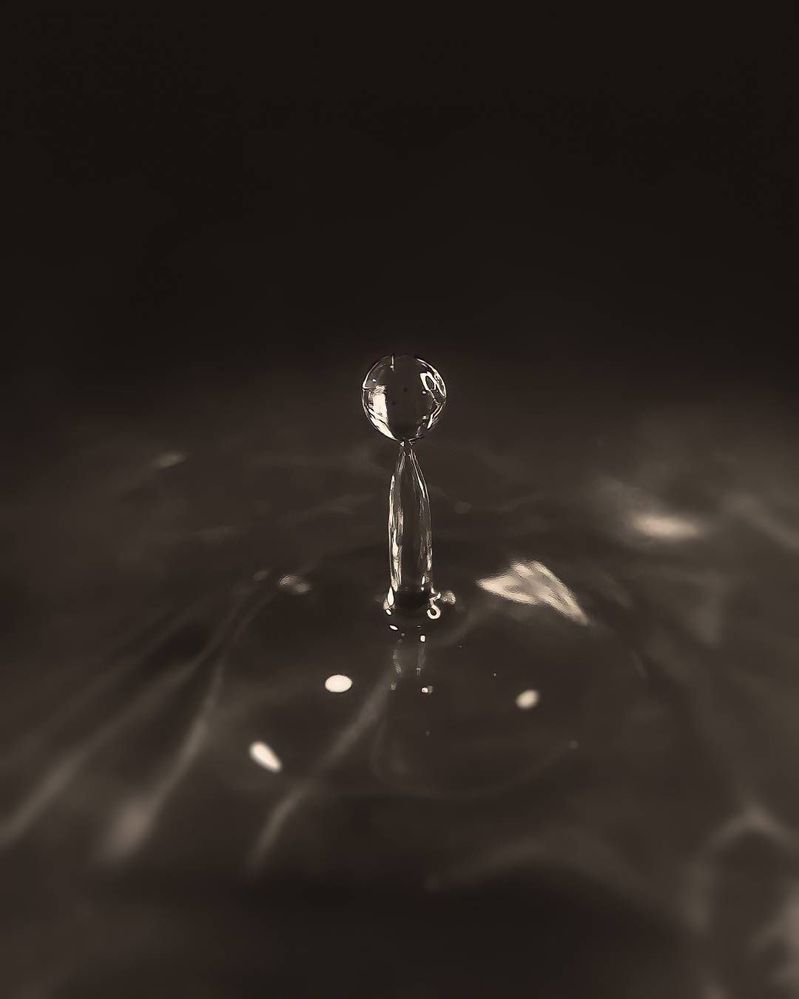 Shot on Samsung Galaxy A72.
F1.8| 1/750s| ISO 400| Manual WB
Do try it and please let me know about the results.

Regards,
Dr Ramdas S Pai,