Hey, this is Vaibhav Rao, also known as @khichta_firta. I'm here to share some experiences and memories I made in the last few years as a Samsung Members Star. I joined this community in 2022, and it's been almost a year. It's really overwhelming to share this experience with you all.
It all started with a photography contest where I was selected as the winner in the Diwali photography contest and was also featured on Samsung India's official social media platforms. After months of struggles and hard work, I was chosen as a Samsung Members brand ambassador. It was one of the best days of my life, and I couldn't believe it was happening. Then the Real journey began!
My first-ever Samsung Galaxy Unpacked event was globally held, and I was a bit nervous, but once the show started, it was amazing, and I enjoyed it a lot.
After a few days, I received a personalized invitation for the Samsung India Unpacked event for the Galaxy Z Flip 4 and Galaxy Z Fold 4, held in Mumbai.
It was a great experience for me. I had many conversations with creators, and the hospitality was top-notch.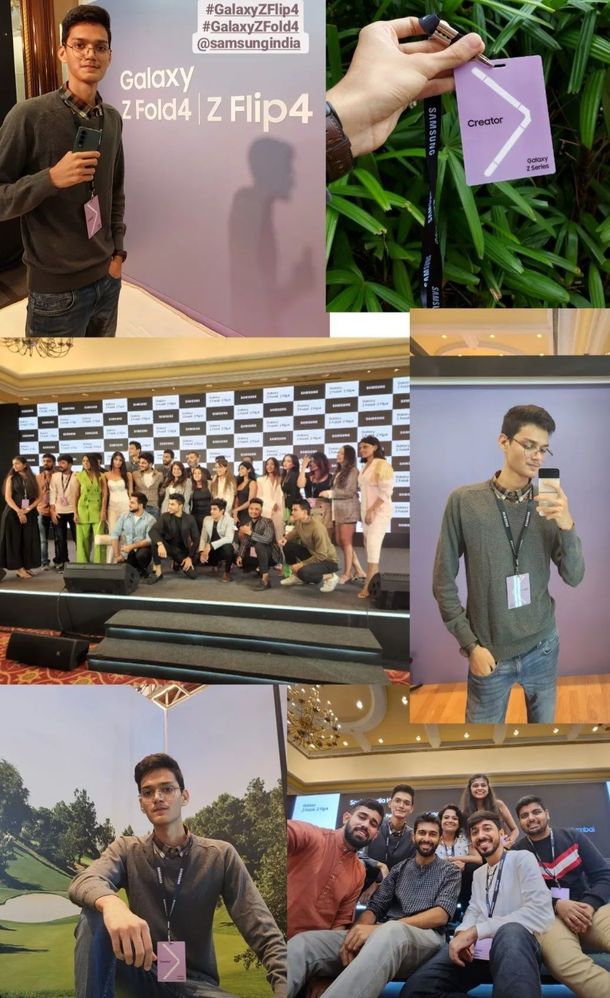 I was thrilled by the whole experience, and we also had some fun-loving tasks and group calls with my fellow Samsung Members Stars, where we provided feedback and suggestions regarding all aspects of the Samsung India community.

As a content creator and photographer, everyone needs recognition, and Samsung members India gave me that by featuring my work on many social media platforms. So, worry less and work hard!
Then we had another personalized invite for the Samsung Galaxy Unpacked event in Mumbai for the Samsung Galaxy S23 Ultra launch. It was a astonishing experience, and I enjoyed alot ,I met some tech leads from Samsung Global, had good conversations with heads and other community members, and it was truly a great experience.

And got hands on Samsung Galaxy s23 ultra!
Now, I have completed one year in the Samsung Members India community. I have learned a lot and faced many ups and downs, but I have always received support and encouragement from everyone.I will continue to improve and help you more in the future. Special thanks to all Samsung Members and the Samsung India team for showing love and support.