In today's episode of My Grayscale World, let me take you to one of our favourite driving destinations, Jebel Jais.
One fine wimtry evening (too lazy to wake up early to reach for sunrise), we witnessed this sunset.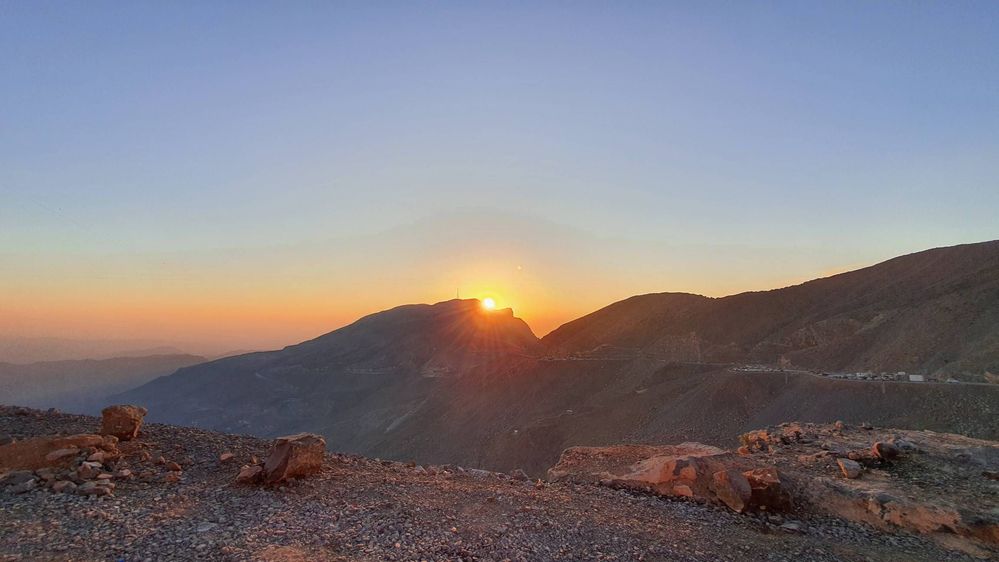 A wintry evening at Jebel Jais
Samsung Galaxy Note 10 Plus
F2.2 / 1/660s / 1.80mm / ISO 50 / White balance auto / No flash
Well, good colours and for once, I was able to reach there at the golden hour. And as usual in these series, I am just going to filter out the colours.
Jebel Jais, in grayscale.
For me, the grayscale version does lose out on the colours and vibrancy. But it gains tremendously in terms of raw emotions (at least for me
😁
). I feel that the image gains more depth and feeling when put into grayscale and that it allows you to see it for what it is, without being biased by the colours.
But yes, I lost the golden hour tones 🤦🏻.
Thanks for sharing the mode details
Grayscale can be improved, if you were to decrease exposure and brightness just abit.
Agreed. I was wondering if I should to reduce the flaring from the sun... Thank you for the suggestion!