Could you please provide this feature in Samsung Gallery -- Edit section. (Refer to attached image)
First example with blurred borders on the sides (yellow cucumber flower) was made with these settings: Frame width on left-right — 48 % Frame width on top-bottom — 0 % Increase saturation of the blurred frame — enabled
Second example, with the blurred frame around photo of rose, made using all default settings, except this parameter: Add shadow under image — enabled
Third example, with white edge and blurred frame arouond photo of rose, made with this settings: Image edge width — 4 % Add shadow under image — enabled The original image is not changed. You will get other processed image.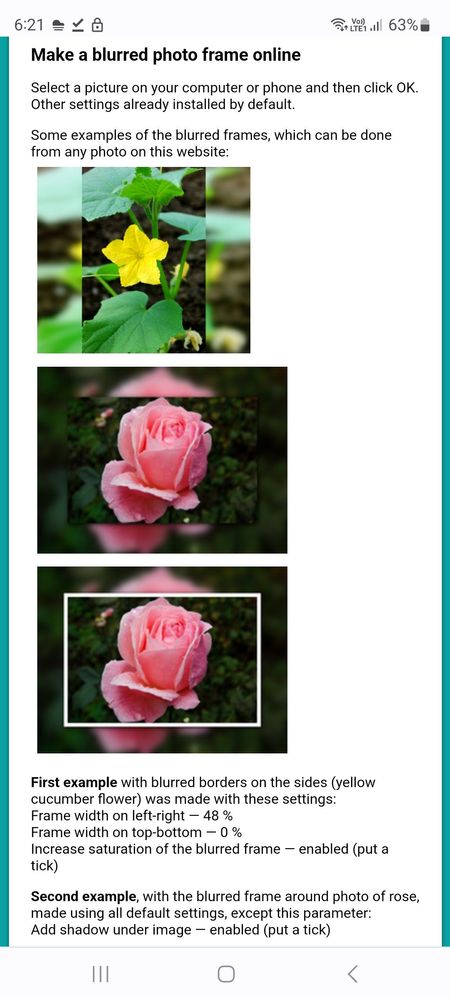 Dear Samsung Member,
Greetings from Samsung Customer Support!
Thank you for sharing your feedback. We have noted down the feedback. We are continuously working for making our products better and more efficient.
If you any further query, please follow this path to register your concern in Samsung Members Application (Open Samsung Members Application > Get help > Send Feedback >Ask question
Thank you for writing to Samsung.
Warm Regards,
Samsung Customer Support