#Samsung galaxy Z Fold4 my dreaming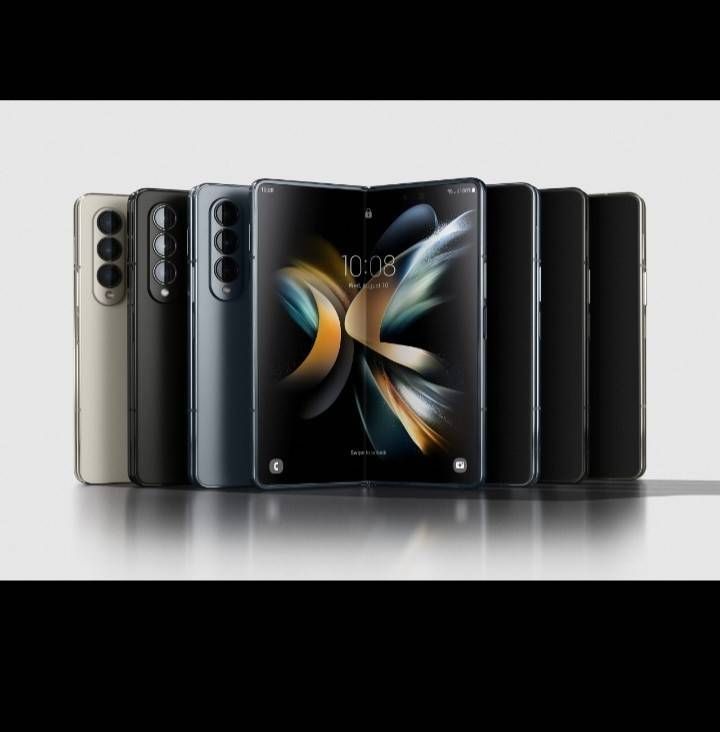 A bigger tablet-like display when unfolded and the form factor of a smartphone when folded make the device the best companion while you commute. This device is powered by a Snapdragon 8+ Gen 1, and will be one of the fastest you can buy right now. Meanwhile, Samsung has reduced the crease running along the middle of the interior display, trimmed down the bezels, and improved the hinges. The device now comes in 4 different color variants Graygreen, Phantom Black, Beige, and Burgundy.
The device has an outer display of 6.2" HD+ Dynamic AMOLED 2X (23.1:9) and the main display is a 7.6" QXGA+ Dynamic AMOLED 2X (21.6:18). both the display refreshes at a variable rate of up to 120Hz. Combined with the SPen Fold edition with a pressure sensitivity level of 4096, this massive display gives enough room for productivity and gaming. The device has 2 front-facing cameras, one on the cover(10MP) display and one under the main display(4MP). This time, the under-display camera is well camouflaged and is less visible while using the device. The triple camera setup is comprised of a 50MP wide-angle camera, 12MP Ulta-Wide camera, and a 10MP telephoto camera. Assisted with AI and OIS, the camera can capture brighter shots even in low light conditions.
Equipped with a 4400mAh battery and a 25watt fast charging, you will never run out of power. IPX8 rating makes the device the only foldable with water resistance.
Partnership with app developers like Meta, Netflix, Microsoft, etc.. makes the device more optimized for social media apps and can make use of the main camera to capture the best quality shots within these apps. I am a huge fan of Samsungs multitasking capabilities and the Galaxy Fold 4 equipped with a powerful processor and a huge display provides the best multitasking experience. This time, Samsung has introduced a new feature called TASKBAR with which you can pin your favorite apps and the most used apps on the bottom of the screen for easy access.
The specs don't end here. I have a lot more to write and those will follow In another post.
Which color do you like the most? I am a fan of the Burgandy variant.
Thanks for sharing this!
Let us know if you pre-ordered yet to enjoy exclusive offers 😉