Hello Members,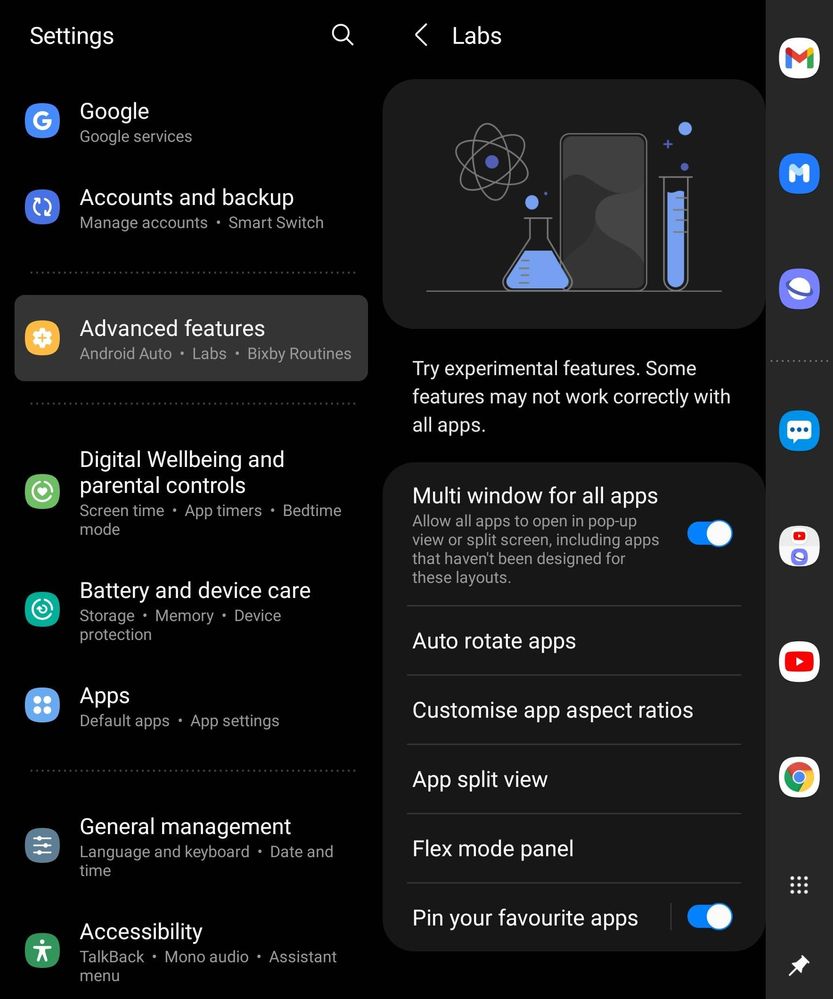 The brand new Galaxy Z Fold 3 is a multitasking Marvel and here is how you can pin your favorite apps on the taskbar.
From the Settings, select Advanced Features followed by Labs. Turn on the switch next to Pin Your Favorite apps and then pull out the Edge panel from the right side of the screen. Tap the More icon (three vertical lines), followed by the Pin icon. The Taskbar now stays anchored to the side of your Z Fold 3's main display. (Refer screenshot)
Any time you want to unpin the Taskbar, just tap the Pin icon on the very bottom of the strip.
Please stay tuned for more exciting tips & tricks. Cheers
😎
👍