Options
Mark as New

Bookmark

Subscribe

Email to a Friend
I recently switched to Samsung from a popular chinese manufacture. Was using their premium devices since 2 years but in recent days their custom skinned OS updated to version 10 is just forcing ads to the users everywhere and the pathetic part is there is absolutely no option to disable them. The excuses is "very competitive pricing"
I know how users experience works and I used to do it in my daily work life. And who else like to see promo posters on their home walls. No one
I dived to move to Samsung because I am literally impressed by the One UI.
everything is almost perfect and innovative, and feels the extensive research performed for the outcome of a way better Ux
I recently come across the ultra data saving option inside the settings menu ( Samsung Max) which is a core app/ system features. Initially it looks good but after I used it first time I was in deep shock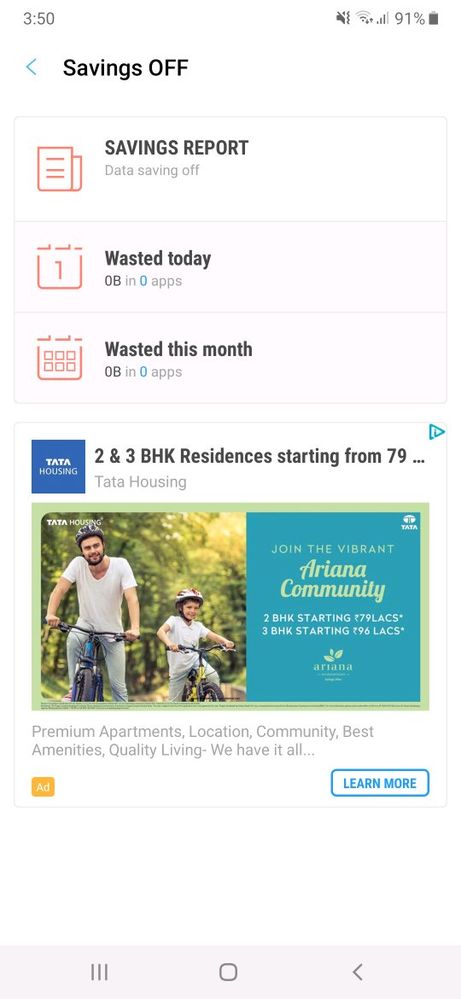 Yeah there is ad like those Chinese manufacture. And like them there is also no option to disable it.
I come across Samsung Max (same but independent) on the playstore which is offering some subscription to get rid of ads.

Now the point is

Is it worth paying more to get almost same annoying experience?
Or paying INR 2,040/Year to get rid of ads for a single app !

I am not talking about the hardware however if the experience remains same then comparably I perhaps get better configuration on the amount I paid for.
I don't know whether my decision is right or wrong at the moment but I will definitely think about it mid this year before getting a new device.
Let's see if Samsung listings to it's customer or not in the meantime.