Hi Guys,
So, theHOT NEWS and most frequently asked questions nowaday on Forum are;
1. Is my device eligible to receice an One UI 4.0 update?
2. If Yes, then when is it going to receive an One UI 4.0 update?
The asnwer is here:
Update Plan for Brazil & Middle East Users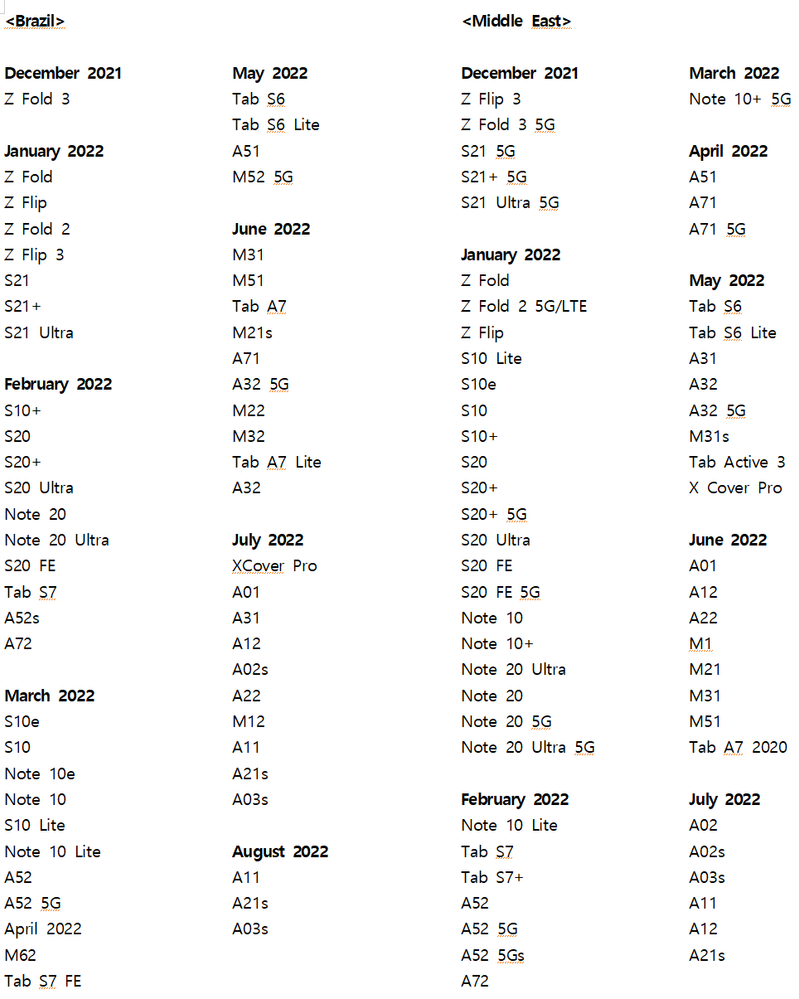 Most probably Samsung will follow Brazil Timeline for Worldwide Users/Consumers.
Please note that this is a translation of the Korean notice in Samsung Members. Details are subject to change and please take it as reference.
Source: Tron
Added picture containing update timeline for Middle East users.