When i manually check the update of my A20s ..
i get That a update is Available ..
And this Update is of Android 10 ,UI 2 and
Security patch of 1May 2020
..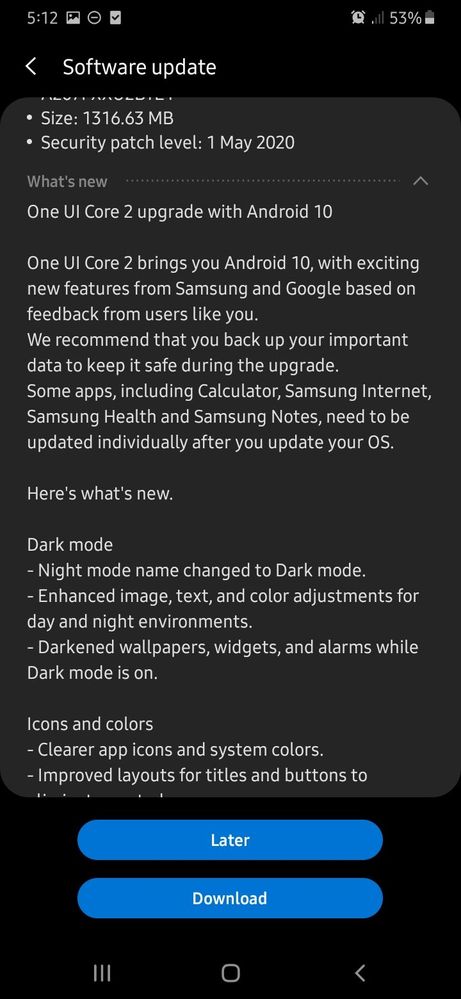 The update shows me 5 hours to Download..(Believe my internet speed was 26Mb/s)
But I Try i trick ..
And download this 1GB+ Update in Nearly 40minutes ...
🤖
Thanks ...
i will soon Tell you What is really Good and Bad ..
in this Update ...
In Next post ...
I may be late to update...
may be you already done your update but
this post is for those A20s users ...
Who still not Updated to UI2.0...
#staySafe
#StayhappyDoston