Smarter Wi-Fi connectivity
You'll now get alerts for the quality of Wi-Fi connections from nearby Wi-Fi routers. The information will appear as Very fast, Fast, Normal, or Slow.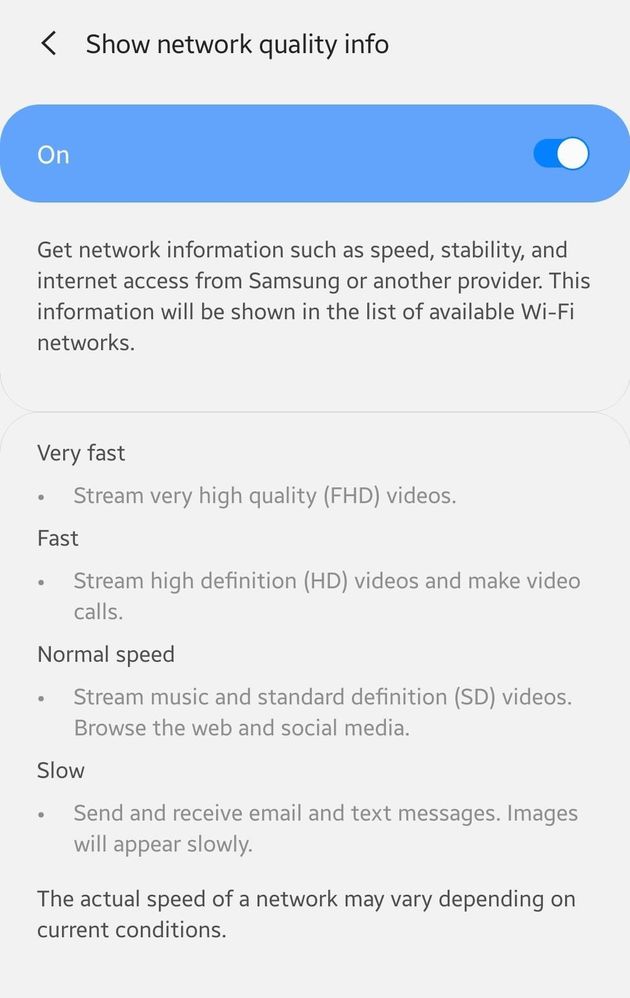 You also get the ability to share Wi-Fi passwords with nearby Galaxy devices that are in your contact list. So, if you're attempting to connect to a Wi-Fi network, you can request the password from a Galaxy user nearby who is already connected to it. The request password button will appear on the Wi-Fi password input screen.
New camera features
In the camera department, the One UI 2.5 update brings several enhancements.
Samsung Keyboard improvements
With One UI 2.5, you get some minor improvements to the native keyboard on your Samsung phone.