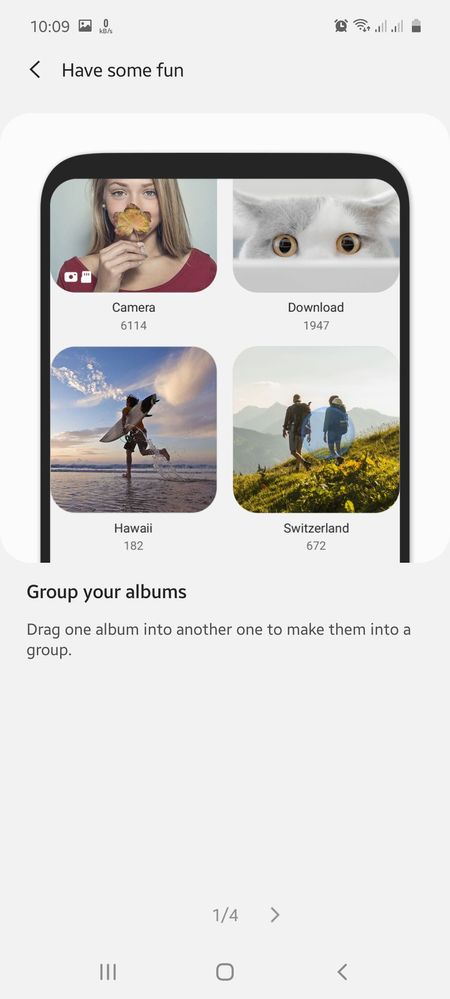 In Tips it's showing i can group albums by draging one into another.
But it's not working in my A71.
Why ?
1 Solution
Hey there, I think same swiping gestures are provided for both grouping albums and changing the position of albums. Anyway try it with confidence. You will get the difference. Press and hold the album, and move it readily upon the other in a perfect manner. If it is ready to group, a red outline appears around the underlying album.

You may try it after creating a group manually.
Select the albums and click 'group' tab.
To 'ungroup', open the group and select albums and click 'ungroup'.
Thank you.