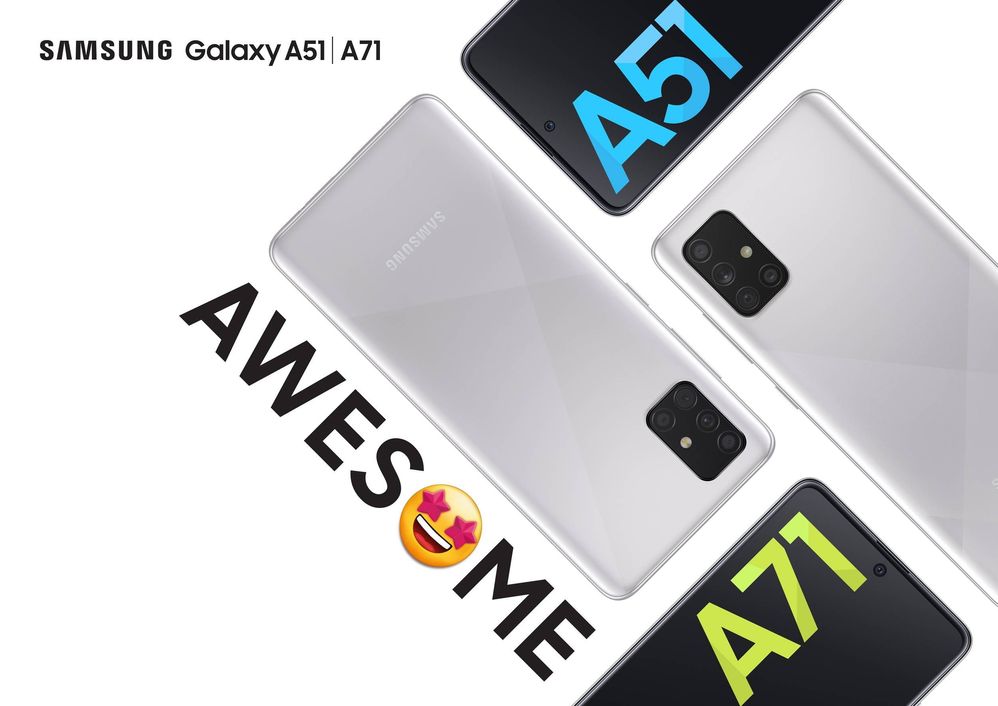 Samsung's Galaxy A series has been designed to bring awesome mobile experiences to all users whatever their needs, preferences and tastes may be, and, as documented by their popularity around the world, the Galaxy A51 and Galaxy A71 are no exception.
In order to provide more options for users looking to match their mobile device to their lifestyle, Samsung has expanded the color swatch lineup of the Galaxy A51 and Galaxy A71 to include a striking new Haze Crush Silver. These latest devices come with the most recent A series software update installed, meaning that users can enjoy a wide range of leading flagship features on their Galaxy A51 or Galaxy A71 device.
The availability of the Galaxy A51 and Galaxy A71 devices in Haze Crush Silver will vary by region. Users should refer to their region's guidance for more information.