Hi,
I'm trying to fill out the form to get the Buds Live but i keep getting this error when I try to upload the images.
I see some people have had issues in redeeming their buds but wanted to see if anyone has seen this before?
Plan on calling Samsung on Monday.
Thanks for any help!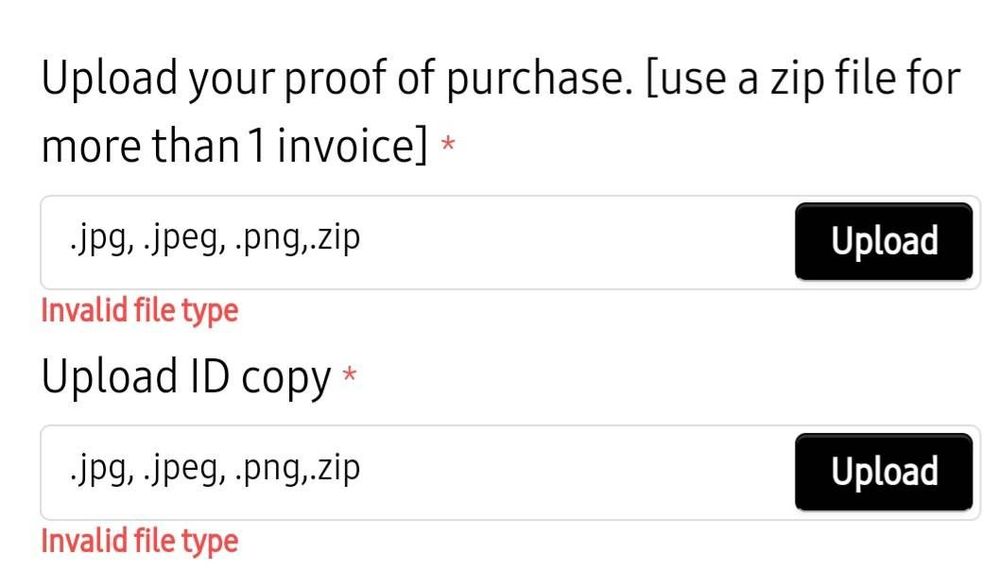 Make sure the photos are in those format, when in doubt take a screenshot of the docs and upload those.
Ahh uploading the screenshot worked!! Thanks so much :)