NOT every app that is put in the secure folder functions correctly after. Therefore, I cannot secure some apps with secure folder. For example, when I secure Facebook Messenger, I cannot share pictures with my contact on Facebook Messenger anymore, and when I secure, "My File", it does NOT show external storage anymore, only internal storage.
Why is the secure folder on my Galaxy A50 does NOT have a app lock option like the one included in the attachment so I can lock the apps I cannot use in secure folder? Or, why don't Samsung allow the home page hide app feature to be secured with password or fingerprint?
Thanks very much for your kind help and support!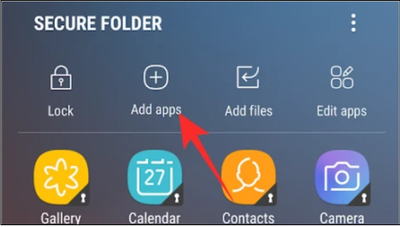 Galaxy A13 not having secure folder option , but my old phone j4 plus having secure folder.
1. As per the screenshot added it seems you are using an older version of secure folder
2. Its due to security reasons, as your attached sd card etc may be infected by some malicious software
3. The lock pad mentioned on the picture attached is most probably just lock the secure folder,
In galaxy a50 you still het the option, open secure folder, tap on 3 dots right side , select lock & exit.
4. If you want to hide any app on the home page , long touch on the home screen for a while, then go to settings as per attached screenshot , then select hide apps
5. You can lock an app /mask an app using the s secure software by Samsung, link bellow
https://apps.samsung.com/appquery/appDetail.as?appId=com.samsung.android.app.sprotect&cId=0000054557...
.
Hope i may help you today,
For any concerns you can reach out us via dm or by replying this.