I purchase A31 samsung mobile. It features showing up 15 v. Fast charger but my mobile box with 9v.charger. pl. Give me suggestions
It is Comon?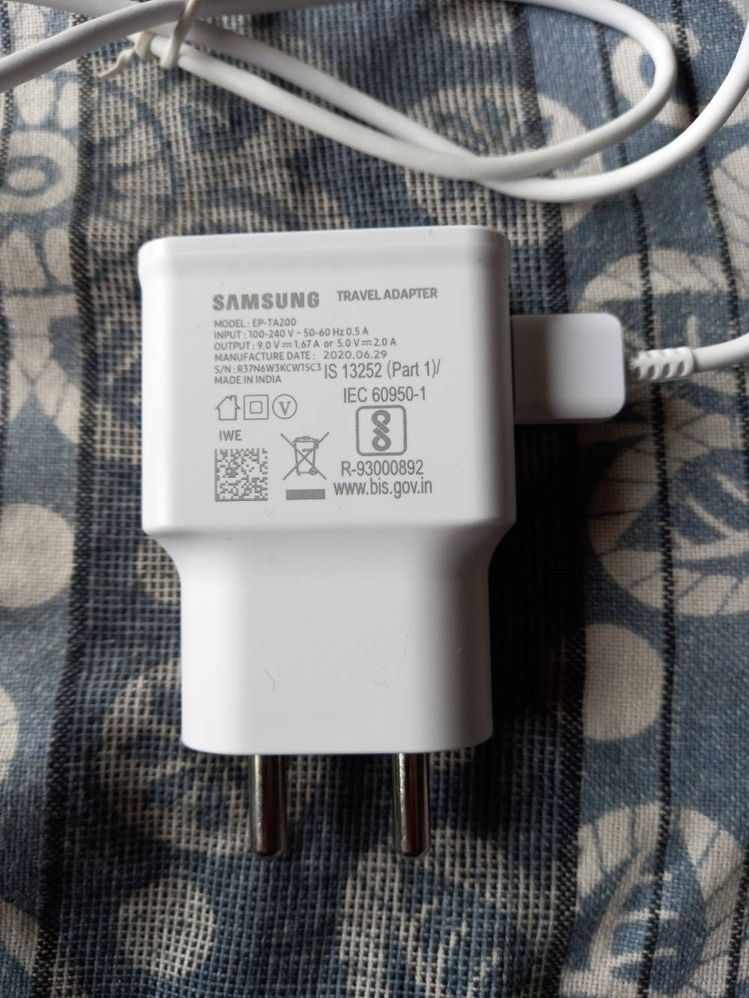 11 Solutions
it's not 15V, it's 15W fast charger. Power= Voltage×current= (9V×1.67A)= 15.03W ~15W
helpful our comment for you just our comment you see 3 dot click accept solution brother
This Samsung charger has an output of 2 Amp to give your phone power at a much faster rate than your typical 1 Amp charger. Additionally, it comes with Adaptive Fast Charging technology that will charge Samsung devices with that feature built-in at an even faster rate .