Options
Mark as New

Bookmark

Subscribe

Email to a Friend
I'm using Galaxy A30 model. When I'm changing my phone it take more time than before.After 77% of charging there are no increase in battery percent before 30-40 minute. I have check my charger and cable and it is fine.
Please tell me the solution.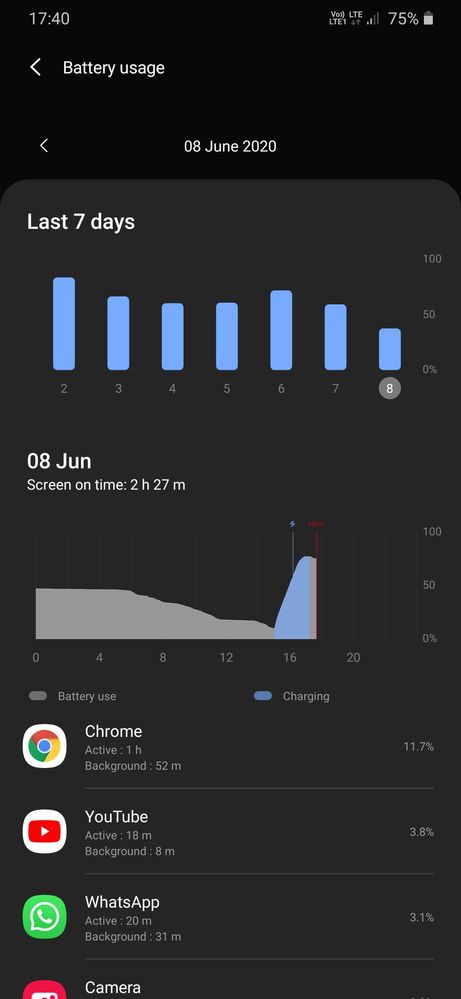 Options
Mark as New

Subscribe

Email to a Friend
It's due to heat bro, try keeping your phone a bit cooler so it will charge faster.
Dear Samsung Member,


Greetings from Samsung Customer Support!

Please perform the below mentioned steps to resolve the issue:
1. Check connectivity
Please check whether the charger cable and adapter is fixed well. Remove charging cable and reconnect with mobile phone properly.
2. Charge the device
Kindly follow the standard charging procedure. i.e; please charge the device in switch off condition for a minimum of 10 minutes.
For further assistance, register your concern in Samsung Members Application (Open Samsung Members Application > Get help > Send Feedback > Error report/Ask questions).

Thank you for writing to Samsung.
Warm Regards,
Samsung Customer Support