Options
Mark as New

Bookmark

Subscribe

Email to a Friend
This user has been banned from Samsung Members.
😊
😊
😊
Hello, members as you can see I previously posted two posts regarding @ShubhDrEn (#ShubhDrEn) or @babygirl1111 (#babygirl1111). Now in that posts, I haven't mentions the Community Guidelines he has broken, so if Moderators or Community Managers want to know which community guidelines he has broken, here is the list-
1) Using the name of a member-
@ShubhDrEn not only changed his name one time, he has changed it 4 to 5 times.
First of all, he changed his original name @sea_lily (#sea_lily), than he changed his name to @Arjun_Singh (#Arjun_Singh), than he again change his name to my name, that is totally a violation. He changed his name to @Galaxy-À30s (#Galaxy-À30s).
If anyone want the screenshots I have them. Now at this time he is using his original name (@ShubhDrEn) but he can change his name at anytime so everyone, should update his name everytime he change his name.
2) Making two accounts, and pretending that they are different-
Not only he create two accounts to look different but also accepting his solutions from his second account, to get the badge to his first account. He also uploads meaningless and spam content from his second account like 'Samsung is best' and from his first account liking all the posts and commenting on his posts to get the badge.
He was doing all these things to get all the badges in one day. I have all the screenshots if anyone wants proof.
3) Abusing a member-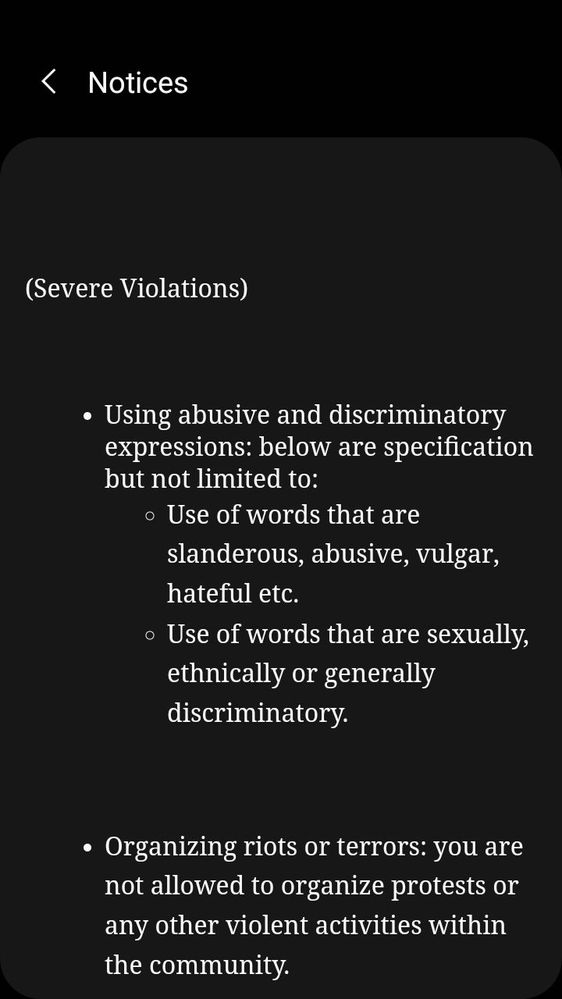 He is using vulgar and abusive to me. And it is a severe violation so he should be block. If anyone wants what he has written, he/she can go to my previous post to see all his comments or I have all the screenshots.
So if anyone wants to know more comment me, also please share it with #Admin and #Moderators and #Community Managers to get him block permanently and instantly.
This is my last post regarding (@ShubhDrEn). Now after this, I will not post nothing about him.
3 Solutions
Options
Mark as New

Subscribe

Email to a Friend
Thank you sir for blocking these type of users, our request is this please take prioir action, so that our community is clean.
Options
Mark as New

Subscribe

Email to a Friend
You might wanna have a look at this member too - @worldsamsung. He has been replying only to @SAMSUNGGALAXY2, and his posts only, and @SAMSUNGGALAXY2 is posting in @worldsamsung's posts, and getting the accept as solution badge. I think @worldsamsung is a second account of @SAMSUNGGALAXY2.
Have a look here:
https://r2.community.samsung.com/t5/Game-Launcher/game-are-good/td-p/8968172