Options
Mark as New

Bookmark

Subscribe

Email to a Friend
Samsung's success is somewhat mystifying as it runs contrary to the style of success and failure we've witnessed over the last ten years.

The most successful company of the last ten years is Apple, a company defined by its innovation and focus on a handful of products.
Samsung, by contrast, will copy anything and everything. It also manufactures a lot of stuff.
We've also witnessed a slow unwind of mega-corporations. GE was hit hard during the financial crisis, and has slowed its expansion into new business lines.
Samsung, on the other hand, makes skyscrapers, big ships, smartphones, TVs, and refrigerators, to name a few items.
1)Samsung has been around since 1938. The Samsung Group is made up of 80 different businesses.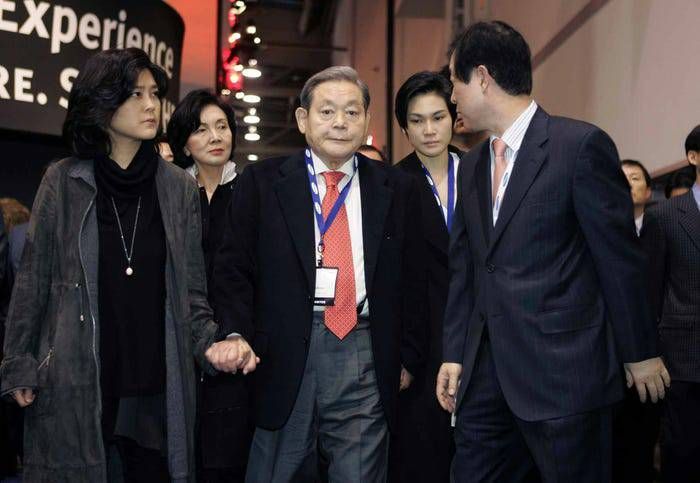 2)Samsung's construction division built the Burj Khalifa, which is the tallest building in the world.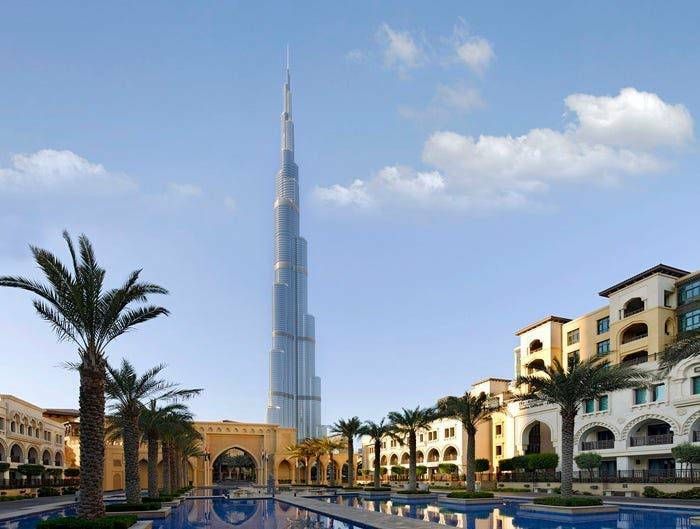 3)Samsung's Heavy Industries builds ships in a 4 million square foot shipyard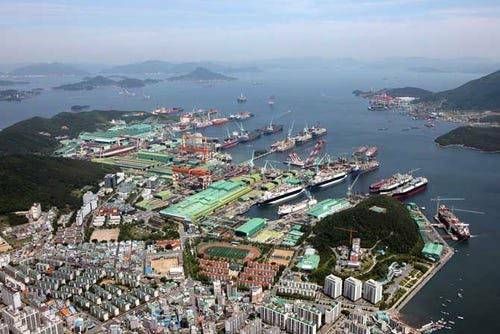 4)Samsung Electronics has 370,000 employees worldwide. (Apple has 80,000. Microsoft has 97,106. GE has 305,000.)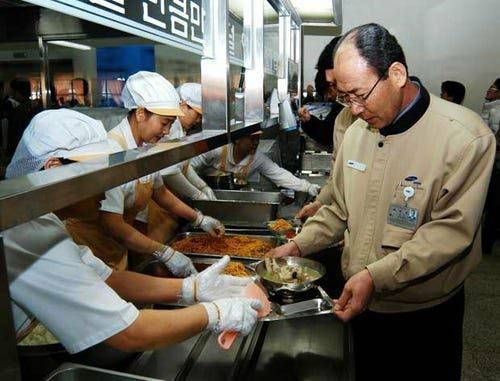 5)Samsung says it paid those employees 14.5 billion won, or $12 billion.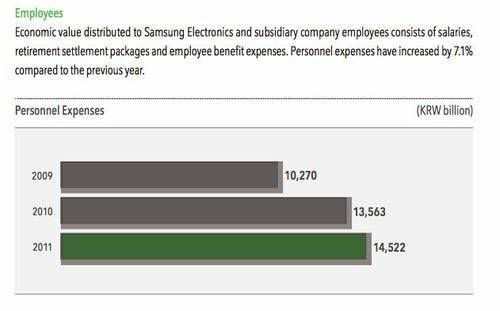 6)Samsung accounts for 17 percent of Korea's Gross Domestic Product
7)Samsung spent over $4 billion in advertising last year, plus an additional $5 billion in marketing. Its ad budget dwarfs everyone else.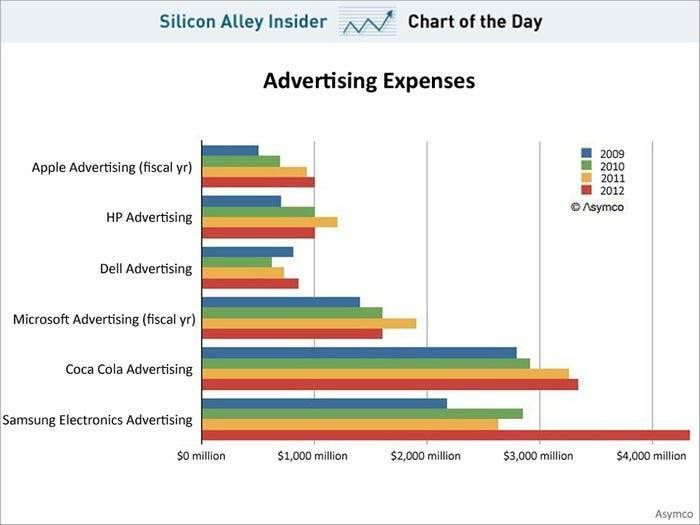 8)Samsung's net sales for 2011 were $247 billion. Samsung's electronics division sales were $179 billion. In calendar 2011, Apple did $127.8 billion in sales.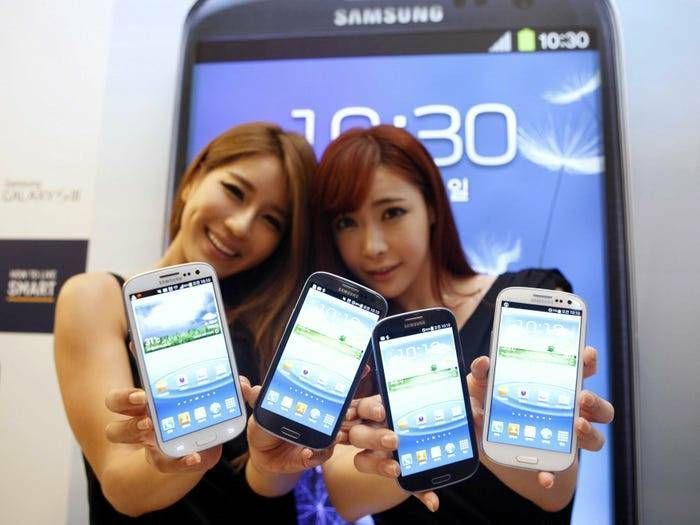 9)Samsung Electronics' profit last quarter was $8.27 billion, much of it from smartphones. For comparison, Google's operating profit last quarter was $3.4 billion.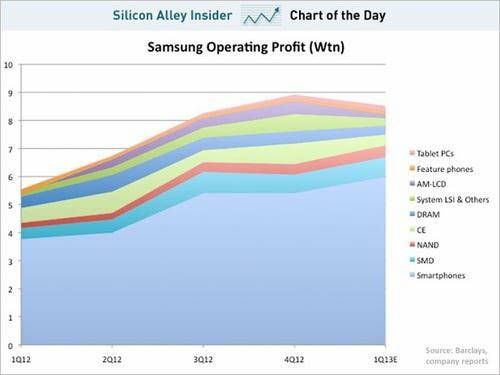 10)Samsung shipped 215.8 million smartphones last year, which is more than the next three smartphone sellers COMBINED.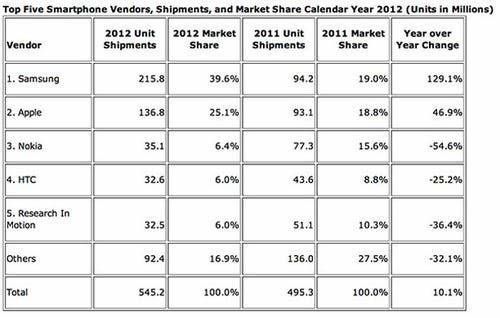 11)Samsung lists 145 products on its web site under the "cell phones" category. (Apple has three phones in two different colors.)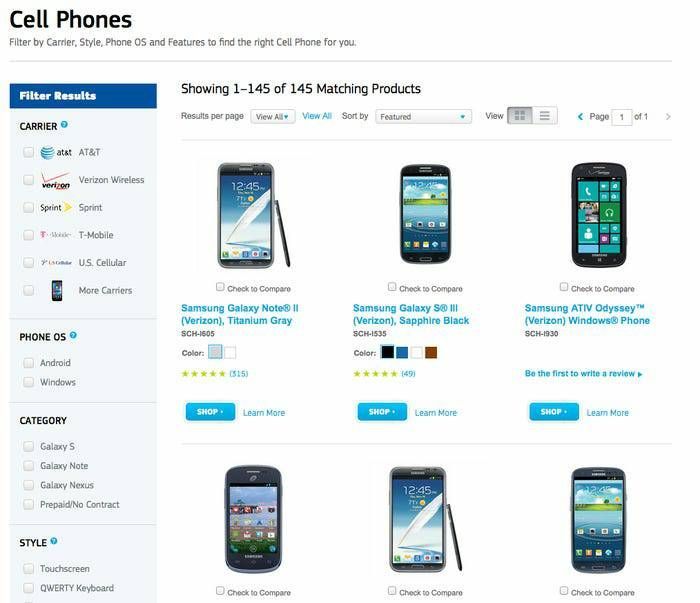 12)Samsung has been the top selling TV maker in the world for six straight years.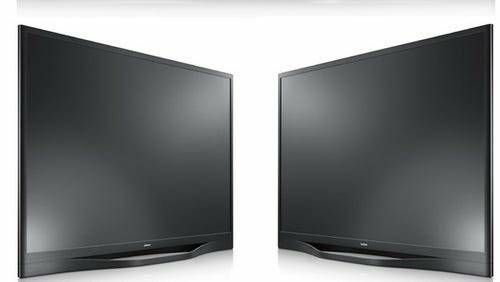 13)Samsung's chairman went on a three day rant, and it defined the company.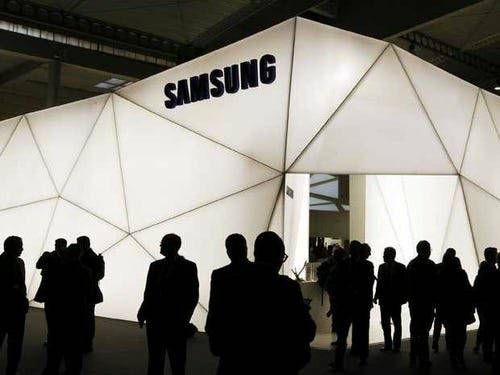 Samsung became Samsung after its chairman went on a three day rant to his hundreds of executives in a German hotel conference room. Samsung took his speech, turned it into a book about management and used it as its guiding principles from there on in.