Peace be upon you I am a new Samsung user so I wanted to know how to solve a problem that I can't find the slow motion future in the video option on my Samsung A13 model. So I am asking for help from everyone in this regard. Thank you all may God bless you all.
Thank you for the reply
actually i try but didn't show.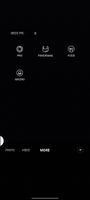 Unfortunately it's not supported at your phone