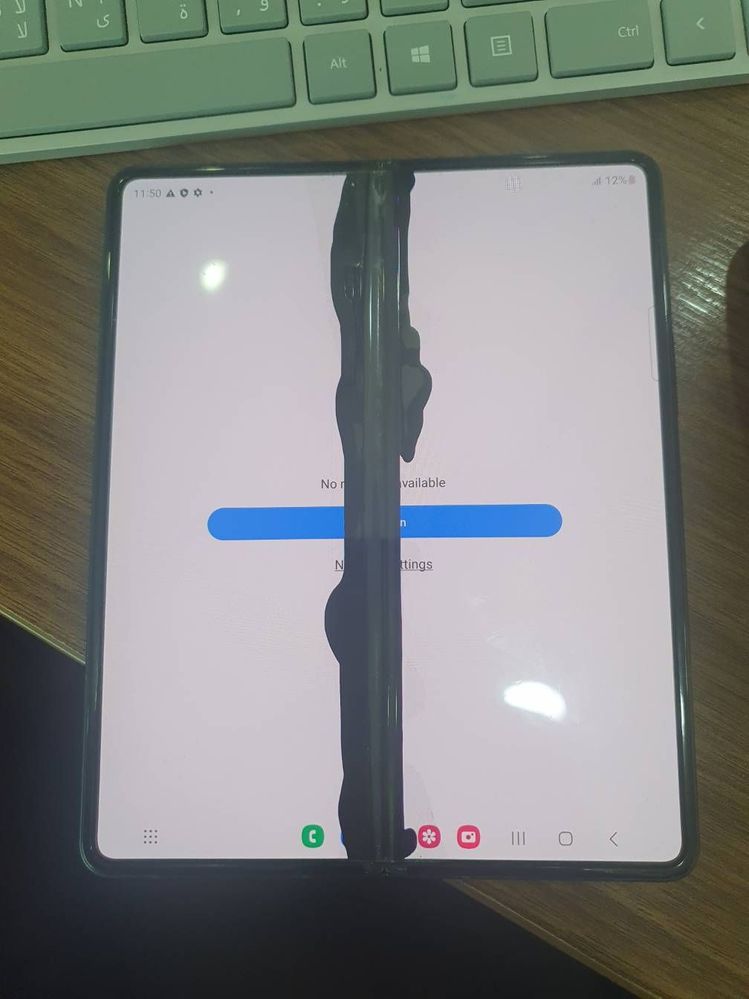 Device after Repair
Screenshot of Samsung Repair Tracking Services
Samsung Saudi have the worst customer service.
In early 2022 the screen protector started peeling off by itself. Back in May 2022, I went to jarir and extra to change the screen gaurd , all of them refused to change it saying that if they do it, the warranty will be void. Then later I went to India and Malaysia for vacation and enquired the same over there. They informed me that Samsung will change the screen guard free of cost but has to be done from the country where I purchased the device.
Then in Aug when I returned back to jeddah, I went to the falasteen Street service center. They informed that they cannot change the screen guard as they don't have the *tools* for it.
Later around 10th of September my device middle of inner screen wasn't working and then the right side of the screen touch wasn't responding.
I made a complaint thru Samsung WhatsApp on 15th of September and they informed that their courier team will collect it next day which they didn't. It took 10 days for them to collect the device from me - On 25th of September.
On 28th, a samsung customer agent called me and informed they due to a scratch over the body, warranty have been void and I have to pay 2200 sar to repair the device. I informed them that I have Samsung Screen Care Card which is valid for 2 years from the purchase date so use it and change the screen. They said someone else from customer care will call for this.
The very next day early morning I received a sms saying that my device have been couriered back. When I tracked using Samsung repair tracking service, it showed that my repaired device have been send back ( attached screenshot) . Just to verify the status, I called the customer care again and they informed that the devied send back as warranty was rejected.
The whole process wasted my 3-4 weeks. First of all if you are out of riyadh, there is no way to repair your device other than sending it to Samsung riyadh repair centre, by doing this atleast 2-3 weeks you will not have your phone with you.
Despite having the Samsung care card, the didn't bother to repair and just send the device back.
I HAVE BEEN A SAMSUNG CUSTOMER since the launch of galaxy s1. Samsung fold 3 shall be my last Samsung device. Thanks to Samsung Saudi
#SAMSUNGSAUDI
#GALAXYFOLD3
#GALAXYFOLD4