I noticed that the Antivirus that built in samsung phones doesn't scan regularly automatically and I have to do the task manually by myself which is not optimal for good security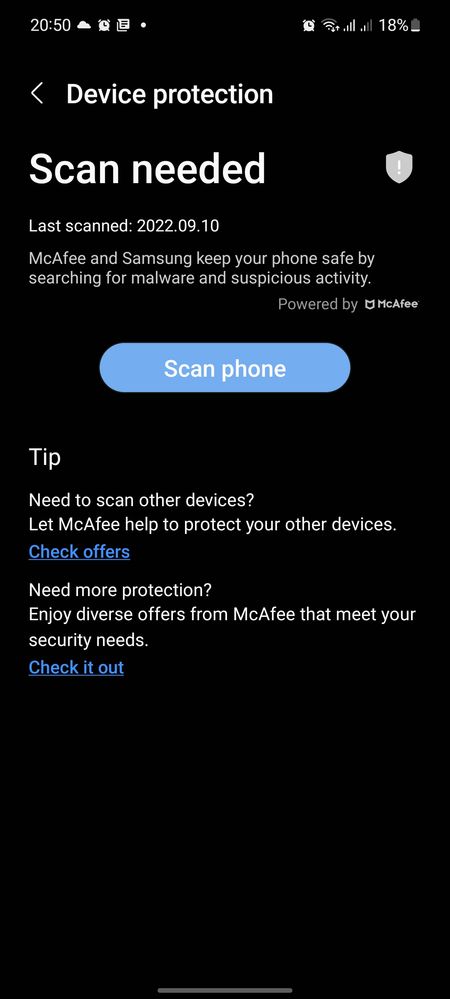 Over two months without single automatic scan.
It's better to fix this issue. Or change mcafee with ESET I think it's much better.
Best regards
AhmedAbdeldayem
Hello. I'm Amira, Samsung Moderator
Thank you for asking the question
We wish you a happy day
Based on your inquiry, we explain to you that the Android device protects the device from any virus that may be exposed to it
And the device will be protected by the Knox layer, and it will be in the device's care feature, which protects the device from any viruses, and in the event of any virus, a notification appears
If you have any other question, can you explain it to us
We are at your service always
Thanks for your time